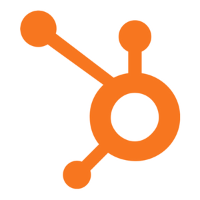 Videographer & Editor
Ever wished you could get millions of eyeballs on the videos you made? Videos similar to what you regularly see in your Facebook or Instagram feed and love so much (think: Buzzfeed, ATTN:, VOX, etc)? Love to get going at an idea fast? Want to have high autonomy and show off your "multi-hyphenated" skills at conceptualizing, producing, editing and doing graphics for social media videos? If you answered yes to any of these questions, then you're in the right place!
The HubSpot team is looking for an experienced videographer + editor to join our team. They should be a multifunctional and highly experienced social media junkie who can create short social media videos for the web and other digital platforms. They must be familiar with the language of the digital world, business and pop culture - and have intimacy with the latest and best trends in social media; from content to technology to new platforms.
This position is a full-time role based in Cambridge, MA (but if you're based elsewhere, and are amazing at working remotely, then still apply). We really don't mind - we're looking for someone that can crush the job... and we'll make the other things work for them. #WorkLifeFit
You will work with the social media team to get guidance around content and production, and then execute on it. The ideal candidate has extensive post-production experience and has a passion for all aspects of video production. They should have a knack for helping others, and a desire to drive bottom-line growth.
RESPONSIBILITIES:
Create, shoot, edit and produce fun & helpful videos for our Facebook, Instagram & YouTube channels, based on our pre-existing format (and incorporating new formats as seen by ATTN:, Mashable, BuzzFeed, Vox, Tasty, etc.)

Find different stories that are relevant to everyone that works in an office (or remotely!), and craft an angle and story arch so the video is engaging and explains what it is about quickly

Make creative, fun, and social-driven videos that people will like and share across our platforms

Keep track of viral video trends across all verticals, create content around them, and analyze the results of your work, collaborating with local and international teams

Experiment and try to tell stories in new and different ways
REQUIREMENTS:
A film + editing reel filled with examples of similar videos to what we're trying to make (see links below). Please clearly explain which ones you made, and what aspects of each were you (vs. your colleagues).

2+ years of experience with video production and familiarity with DSLRs cameras, as well as lighting.

Strong passion for and experience with social media (portfolio is a plus!)

Must be a tech, business & marketing geek! (Should know, love, and use different digital platforms). Must be a life-long learner.

Adobe Creative Cloud (Premiere Pro, Photoshop, After Effects, etc)

A competitive drive -- you enjoy winning and really going for it

Proven ability to create compelling, shareable web video

Ability to work alone as well as in small teams - team oriented!

Experience with social media / marketing is preferred (professional experience is a plus!)

A positive, curious, and playful attitude - no haters!
Video Styles We Like
Here are 3 social media videos we like, and would like to create our own unique versions of. If you already have some examples of videos like this you're made end-to-end, please share them with us!
https://www.facebook.com/bonappetitmag/videos/10156862340925367/

https://www.facebook.com/mashable/videos/10154991052664705/
HubSpot is the world's leading inbound marketing and sales platform. Over 30,000 customers in more than 90 countries use HubSpot's software, services, and support to transform the way they attract, engage, close, and delight customers.
A global company with offices in Cambridge, MA, Portsmouth, NH, Dublin, Ireland, Sydney, Australia, Singapore, Tokyo, and soon-to-be Berlin, HubSpot transforms how organizations market and sell. Through its unique approach to company culture, HubSpot has also redefined how people work and live. Our commitment to autonomy, flexibility, and transparency prompted the creation of our Culture Code, which has gone viral, amassing more than 3 million views. Ensuring that our customers and employees are continually growing and learning has helped make HubSpot a Best Place to Work in the eyes of Glassdoor, Fortune, Entrepreneur, Inc., The Boston Globe, and the Boston Business Journal.
If you are looking for a place where you'll tackle big problems alongside some of the most talented and dynamic people you've ever worked with, HubSpot might just be the place for you. Join us! #inboundjobs
Read Full Job Description