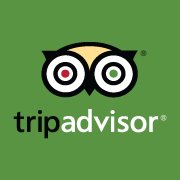 Vice President of Product, Attractions and Rentals
The VP of Product, Attractions and Rentals will be the product owner for our global products across Vacation Rentals and Viator. This key leadership role will define product roadmap and strategy, merchandising, and other revenue opportunities for both our Rentals and Attractions businesses. This product leader will lead a team of product managers in Massachusetts, California, London, and Oxford and collaborate with a dedicated global Engineering team on product specifications, implementation, and delivery of high-quality and impactful consumer products. This role is a critical member of the Attractions and Rentals senior management teams.
The ideal candidate will bring product vision, an ability to execute with a high-degree of quality and urgency, experience building and leading high performing teams, and an ability to communicate effectively across all levels of the organization. This position reports to the President of Attractions and Rentals and has multiple direct reports across the US and the UK and partners closely with our Engineering teams in the US, UK, and Australia.
What You'll Do:
This role will focus on four key areas: Product vision, product execution, team development, and product culture:
Develop and execute strategy to drive growth in usage and revenue in the Attraction category across various sites in the TripAdvisor family, on both the Supply and Demand sides of our businesses

Build and scale merchandising capabilities within our desktop and mobile products

Work closely with other marketing channels within the company to expand awareness and merchandising opportunities and identify growth opportunities

Recruit/retain a strong team of product managers who work to develop requirements, specifications, and enhancements to TripAdvisor's product

Collaborate with other internal product teams including listings, content moderation, search, and personalization to make the overall Attractions and Rentals products stronger

Leverage and support teams beyond product: SEO, SEM, Engineering and Email Marketing

Work with the engineering organization to identify, prototype and operationalize new technical capabilities
What We Seek:
10+ years of comparable Internet product leadership experience

10+ years successfully managing and mentoring a team of global product managers as direct reports

Industry experience in e-commerce, merchandising or other commerce-intensive consumer applications preferred 

Hands on experience with using analytics to drive A/B testing and product optimization

A desire to work in a fast-paced, results-driven environment

Strong problem solving, analytical, and decision-making skills. Able to interpret data and trends, diagnose problems, and formulate innovative and effective actions plans to resolve issues

Excellent written/verbal communication skills. Ability to communicate to both internal and external business and technical personnel. Ability to influence and listen to others

A track record of providing effective feedback, guidance and career development for team members

Must be great team player that works well in collaborative situations

Ability to travel both domestically and internationally on a regular basis

BS/BA required; MBA a plus
 *LI-LM1
Read Full Job Description