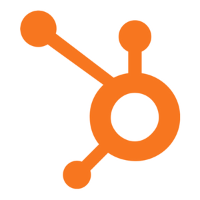 Sr. Software Engineer, Rich Text Front End
Tens of thousands of customers host their websites on and send email with HubSpot's content management system. Their goal? To market and grow their businesses. Our goal? To help them by making it super easy to create responsive web pages, publish engaging blog posts, and develop stunning marketing email templates.
The Rich Text Experience team owns key pieces of our Marketing Product infrastructure: the web-based Rich Text editors and plugins that are integrated into our web page, blog, and email editors.
We're looking for a talented and detail-oriented engineer who is passionate about creating visual web content tools to help us deliver a simple and seamless editing experience.
We'd love to hear from you if this sounds like you:
You're excited to work with talented developers, product managers and UX designers across teams to influence direction, tackle tough technical problems, and resolve usability challenges

You have experience designing, building, and debugging single-page apps

You have an eye for great JavaScript performance

You're not afraid to tackle cross-browser compatibility challenges

You've worked with frameworks like TinyMCE and Draft.js
At HubSpot, apps are owned and developed by small, autonomous, cross-functional teams. You and your team set the goals, set the timelines, build the software, go to user tests, and carry the pager.
About HubSpot
HubSpot is on a mission to help businesses grow globally. Thousands of customers worldwide use HubSpot inbound marketing and sales software to transform the way they attract, engage, and delight customers. Through its unique approach to company culture, HubSpot has also redefined how people work and live. Our commitment to autonomy, flexibility, and transparency prompted the creation of our Culture Code, which has gone viral, amassing more than 2M views. Ensuring that our customers and employees are continually growing and learning has helped make HubSpot a Best Place to Work in the eyes of Glassdoor, Fortune, Entrepreneur, Inc. The Boston Globe, and the Boston Business Journal. Founded in Cambridge, MA in 2006, HubSpot has offices in Portsmouth, NH; Dublin, Ireland; Sydney, Australia; Singapore; Tokyo, Japan; and Berlin, Germany.
Read Full Job Description