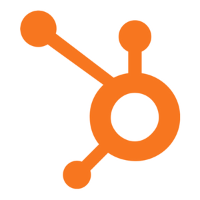 Sr. Software Engineer, HubSpot CRM Backend
HubSpot CRM is our fast-growing free CRM product. We're changing the way salespeople sell to be more like the way people want to buy. High-pressure, pushy sales tactics are on the way out and HubSpot CRM is the tool that helps salespeople work with buyers, not against them.
Help us un-suck sales.
We have a ton of technical challenges on our plate and need talented engineers with experience in Java to help us out. In the last few months, we've:
Integrated HubSpot CRM with Google Apps to automatically track conversations.

Designed sales pipelines to help sales-people track their deals the way we use trello.

Continued to develop our scalable, relational database using HBase and Elasticsearch
We want HubSpot CRM to be like the "Gmail" of CRM. The free CRM that every small and medium sized business can use with no hassle. Today we have tens of thousands of users. To get to hundreds of thousands, or even millions of users, we have our work cut out for us. We need a system that works no matter what. A backend that's built for scale. A product that's so damn easy to use because we do all the hard work for the user.
What we're looking for
Experience building scalable Java apps in production

Someone who wants to be involved in the decision process of what we build

Someone who likes building products that help humans do their jobs better

Someone who wants to build tools to help small businesses grow

Someone who agrees with us that sales and marketing are broken and that we all deserve better
At HubSpot, apps are owned and developed by small, autonomous, cross-functional teams. You and your team set the goals, set the timelines, build the software, go to user tests, and carry the pager.
Curious to learn more about HubSpot's culture? Check out our Culture Code.
Read Full Job Description