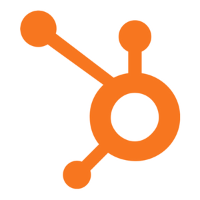 Software Engineer, Integrations Platform
The Integration Platform team's goal is to make it easy for HubSpot partners and customers to seamlessly integrate HubSpot with other marketing and sales tools in their ecosystems. We want them to be able to create high-quality, effective, and easy-to-use integrations. We do this by adding hooks to the HubSpot product so integrators can customize HubSpot's functionality. We build well-designed, thoughtful APIs that give integrators useful capabilities for integrating with HubSpot. We pay careful attention to how our APIs impact the performance and reliability of integrations. We build tools developers can use to better understand and debug how their integrations are being used. To see examples of our work and the integrations we've enabled, take a look at HubSpot's Developer site!
If you're:
Experienced with back-end development and big-data technologies such as Kafka, HBase, and Elastic Search

Excited about the challenge of maintaining a high-quality user experience when partners are the ones actually writing the features

Ready to lend a hand to help partners build their best integrations
Get in touch! We'd love to talk to you about our integration platform team.
At HubSpot, apps are owned and developed by small, autonomous, cross-functional teams. You and your team set the goals, set the timelines, build the software, go to user tests, and carry the pager.
Curious to learn more about HubSpot's culture? Check out our Culture Code.
Read Full Job Description