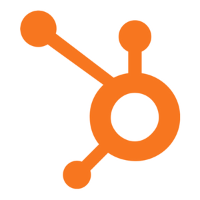 Social Media Trainer (Inbound Professor)
Responsibilities
HubSpot Academy's professors focus on enabling the success of the inbound community using HubSpot software and inbound concepts. The professors are responsible for educating and inspiring our customers and the inbound community at large using many different content formats.
Professors teach the theory and practice of inbound using blended learning methods and module content formats, including videos, live labs, customer stories, customer examples, broadcasts, user guides, blog posts, companion learning resources, presentations, and office hours.
Professors are responsible for maintaining subject matter knowledge of inbound, the HubSpot software, and the topics in which they are continuously developing their expertise.
Professors need to keep their own HubSpot product expertise at a high level and understand how customers might use the product to achieve their goals. Professors must use the HubSpot product on a daily basis and be in constant communication with HubSpot's product/development team.
HubSpot Academy has built a strong support structure to help you execute your responsibilities and the content you own with excellence. You will be working regularly with the team's content manager, content editor, web designer, video producer, and video editor.
This position is based in Cambridge, Massachusetts and requires some travel.
Job Functions:
Professors will have ownership of and be responsible for the continuous creation, improvement, and innovation for the following long-form and short-form content.
Responsible for maintaining and developing Academy's educational content for all things social media.

Collaborating with the social tools product team to align training and guide product development.

Interface with the services team to create social media tool training to help our customers achieve their desired results.

Develop relationships with social media industry experts.

Teach and coach other team members how to use these areas of the HubSpot product.

Regularly publish blog posts and other short-form text/video content related to your topics of expertise.
Ideal Experience:
If you have any combination of experience from the list below, you may be a great fit for this position.
Experience executing the inbound methodology (being

Inbound certified

is required).

Experience using the HubSpot software (being

HubSpot Marketing or Sales software certified

is a plus).

Experience executing a B2B/B2C social strategy for an organization (ideally B2B).

Presentation/public speaking experience.

Formal teaching experience, at any age level.

Experience creating content in multiple formats, including but not limited to blog posts, videos, and powerpoint.
Ideal Skills:
These skills must be mastered to allow for innovation and career growth in this role.
Learn and execute the HubSpot Academy team's systems.

Communication skills (oral, visual, and written).

Develop and improve existing learning assets (backwards plans, script writing, slidedeck building, test creation, and video recording).

Blog writing, creating Academy project templates, public speaking, in-person and live online training/workshops, and new formats as the team continues to test and develop them.

Project management planning and execution.

A careful attention to detail.
Read Full Job Description