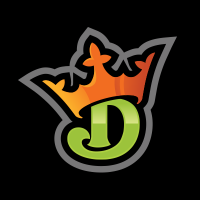 Senior Video Producer, Sports Content
DraftKings is a leading sports entertainment brand that creates the most exciting digital sports competitions and experiences on the planet. Our goal is to transform the way fans experience sports. Our mission is to make sports better – and make better sports fans – by bringing them closer to the games they love. We are the signature tech startup of our generation in Boston.
DraftKings is seeking a highly-experienced video producer to manage the day-to-day video operation of our in-house studio. The Senior Producer will play a dually creative and operational role, driving the growth of new concepts and features while managing daily workflows around content creation. This role will oversee all elements of our in-house production, including management of our in-house editorial team and on-camera talent. This role will contribute heavily to both the editorial direction of video content and the process through which it is executed.
Responsibilities
Oversee day-to-day studio operations, including talent booking, pre- and post-production timelines, and ensuring publishing deadlines are met.

Serve as the lead in driving daily editorial operations, including:

Driving the editorial direction of our fantasy sports and sports news content.

Workshopping concepts with both in-house talent and freelance contributors.

Coordinating work on various initiatives with other editorial stakeholders.

Maintain organized daily, weekly, and seasonal production calendars in complement with the mainstream sports and fantasy sports news cycles.

Ensure stringent editorial review and fact-checking processes are in place prior to the release of all content.

Manage relationships with fantasy content creators and distributors that augment and extend the editorial range and audience reach of DraftKings content.

Develop new content concepts to serve various business ends, including new user acquisition, engagement, retention, social sharing and sponsorship opportunities.

Scale video production through streamlining editorial operation and process.
Qualifications
A minimum of 7+ years' experience in video/multimedia content production for a major digital publisher.

Management experience; must be capable of setting direction and providing feedback.

Must be a passionate consumer of digital video content.

Deep comfort with the world of fantasy sports and with the sports/entertainment space overall.

Significant work experience in a fast-paced content production environment with high production targets.

Strong organizational skills critical; must be able to juggle multiple projects, ongoing pipelines.

Strong appreciation for audience growth tactics: digital marketing, SEO, SEM, etc.

Excellent communication skills, verbal and written, with the ability to effectively collaborate with business, marketing and technology teams.

Communications, film, media production degree or career-related degree.
Read Full Job Description