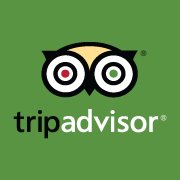 Senior Systems Engineer
SmarterTravel, a TripAdvisor Company, offers travelers a portfolio of travel sites to help them find the right trip at the right price. We are a team of passionate professionals who push and drive and innovate like a start-up, but we also have a track record of success and we benefit from being a part of a large, public company.
As part of the Systems Engineering / DevOps team, you'll be on the front lines of a rapidly growing infrastructure. You'll need to be a self-starter with repeatable and sustainable systems management in mind, and you'll need to have deep OS knowledge as well as programming skills.
We want to hear from you if:
You are excited about systems engineering and dev-ops synergy

You thrive solving hard problems under pressure

You've built tools to replace your previous job and believe automation is a MUST

You think monitoring is an ever evolving battle

You can balance short term needs with long term goals
Required skills, experiences, and attributes include:
5+ years of Unix Systems Administration (Linux (Redhat, Debian), xBSD) experience

Experience in a high-volume or critical production service environment

Deep understanding of Unix Fundamentals as well as OS commands/utilities

Deep understanding of TCP/IP and network architecture/routing, as well as core Internet services

Programming ability with at least one interpreted language (perl, python, php, ruby) AND a shell language (bash, korn, etc.)

Knowledge of operational and security best practices

Believer in configuration management and continuous deployment. Think chef / puppet / cfengine / salt / ansible or an inhouse tool

Familiar with software packaging and code deployment

Familiar with monitoring and trending systems (nagios, graphite, statsd)

Familiar with MySQL and/or PostgreSQL and their various replication and scalability strategies

Knowledge of server quality hardware, and its deployment in a large server environment, as well a Cloud providers (AWS / GCE)

Strong user of Open Source Software (OSS)

Startup or "dotcom" experience required (we believe in whole system ownership)

Self-motivated with a strong sense of ownership, urgency, and drive

Ability to work on tasks, and projects with minimum supervision

Experience working in a challenging and fast paced environments
Nice-to-haves:
Operational Knowledge of NoSQL/Web2.0 software like Cassandra, MongoDB, CouchDB, Hadoop, MogileFS, Varnish, redis, memcache, Active/ZeroMQ, Solr

Hands on networking experience with switches, routers, and load balancers.
At SmarterTravel, we have built an open & collaborative environment and we hire the people we want to work with (not just the ones with the right qualifications), but who also think different to us and challenge the status quo. We empower people, giving the support and autonomy needed to succeed. We embrace data to make decisions and overcome obstacles. We choose speed over perfection, but not at the expense of quality. We do what we do well, but we're always looking to make it better. Let us know if you'd like to help.
SmarterTravel is an equal opportunity employer and evaluates applicants regardless of an individual's age, race, color, gender, religion, national origin, sexual orientation, disability, veteran status, or musical preferences. We think a diverse team builds a better product.
*** This employer participates in E-Verify. The employer will provide the Social Security Administration (SSA) and, if necessary, the Department of Homeland Security (DHS) with information from each new employee's I-9 to confirm work authorization. ***
*LI-TW1
Read Full Job Description