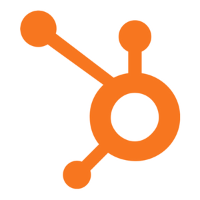 Senior Software Engineer, Sales Tools
HubSpot Sales is a collection of products that helps sales reps have personalized, streamlined interactions with prospects while saving them time. The way we do this is by putting control of the conversation where people want it - with the buyer. For example:
Rather than going back-and-forth to pick a time for a meeting, buyers can use our

Meetings tool

to put an event right on a sales rep's calendar.

When our customers do need to make a phone call, they can do it right from their HubSpot portal using our

Calling tool

, where they can integrate the call into their sales process.

Best of all, our customers can chat in real-time with prospects on a website using

Messages

.
To make all this work, the Sales Tools team builds integrations with calendar tools from Google, Microsoft, and other 3rd party providers for calendaring, email, and real-time messaging. We're looking for a front-end focused engineer to help us build rich front-end user experiences for our Sales Tools.
We're a small team with a big impact - we're building the key tools that the paid tier of HubSpot Sales is built on, so we're really well positioned to move the needle for the company and our customers.
If you're:
Excited about tackling a blend of prototyping and greenfield development and scaling work on existing services

Proficient in building rich, scalable, performant UIs for Single Page Applications

Experienced in the rapidly evolving world of front-end technology

Eager to work with a team working with a cutting-edge front-end stack including React, Redux, and ES6
Then please get in touch! We'd love to talk to you more about the challenges we're facing and how you could help.
At HubSpot, apps are owned and developed by small, autonomous, cross-functional teams. You and your team set the goals, set the timelines, build the software, go to user tests, and carry the pager.
About HubSpot
HubSpot is on a mission to help businesses grow globally. Thousands of customers worldwide use HubSpot inbound marketing and sales software to transform the way they attract, engage, and delight customers. Through its unique approach to company culture, HubSpot has also redefined how people work and live. Our commitment to autonomy, flexibility, and transparency prompted the creation of our Culture Code, which has gone viral, amassing more than 2M views. Ensuring that our customers and employees are continually growing and learning has helped make HubSpot a Best Place to Work in the eyes of Glassdoor, Fortune, Entrepreneur, Inc. The Boston Globe, and the Boston Business Journal. Founded in Cambridge, MA in 2006, HubSpot has offices in Portsmouth, NH; Dublin, Ireland; Sydney, Australia; Singapore; Tokyo, Japan; and Berlin, Germany.
Read Full Job Description