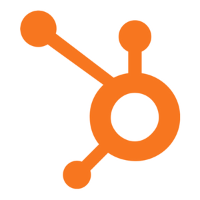 Senior Software Engineer, Analytics
HubSpot customers have extensive website data that gives them the pulse of their business. With Inbound Marketing and Sales, web analytics are a crucial barometer of engagement. Our Analytics team has an outsized mission: find, process, and organize all of a customer's website data so customers can use it to understand what is working and what is not, and drive their business decisions. This has to scale to huge dimensions, and be lightning fast.
To make this all work, our Analytics team built a new "industrial strength" pipeline to collect and maintain web analytics data, and is in the process of rolling that out. Virtually every HubSpot team relies on that data.  We've laid our foundation: reducing our processing latency from six hours to ten minutes. Now comes the fun: actually solving for those teams with the groundwork we've built. We're looking for a back-end focused engineer to help us pipe data from all over the product into Analytics, to give customers a window into business health, and make crucial data-driven decisions.
We're a small team with a big impact - we're helping our customers see the value of HubSpot and the health of their business with a wealth of metrics that dig deep into website analytics, so we're really well positioned to move the needle for the company and our customers.
If you're:
Excited about scaling work on existing services

Able to see how pieces fit together across large systems

Excited to dig through code to draw conclusions, and can visualize how large functional chunks of code interact with each other

Experienced in working with databases

Eager to work with a team using big data back-end tools like HBase, Hadoop, Kafka, and ElasticSearch
Then please get in touch! We'd love to talk to you more about the challenges we're facing and how you could help.
At HubSpot, apps are owned and developed by small, autonomous, cross-functional teams. You and your team set the goals, set the timelines, build the software, go to user tests, and carry the pager.
Read Full Job Description