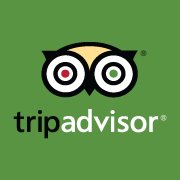 Senior Site Reliability Engineer - TripAdvisor Rentals
TripAdvisor is the world's largest online travel site, visited by 390 million travelers each month, and our business – TripAdvisor Rentals – is a fascinating and ever-evolving part of the organization. Rentals are a significant revenue generator and key growth area not just for TripAdvisor, but also for the travel industry on the whole. It's a category that's rapidly gaining popularity; around two-thirds of travelers say they plan to stay in a rental this year, up from 50% two years ago. Our job is to ensure that we fulfill this demand and, ultimately, help travelers all over the world take amazing holidays, whether they're staying in a studio in Sydney, a tree house in Costa Rica, or a cottage in the Cotswolds.
We're looking for a Site Reliability Engineer to engage with the platform and drive its future scalability and performance for our customers. This is an excellent opportunity for an engineer with a diverse background in systems administration and software development to make a huge impact on a product that evolves very quickly and a team committed to developing high-quality, scalable services for our customers.
What You'll Do:
You will be a part of a fast moving team in a growing and constantly evolving production environment

You will be dedicated to improving of our platform's reliability end-to-end

You will dive deep into all aspects of our operations including software, systems, automation, and process

You will troubleshoot issues across the entire stack: hardware, software, application and network

You will help mentor and guide the wider engineering team through consulting, capacity planning, and launch reviews

You will help maintain services once they are live by measuring and monitoring availability, latency and overall system health

You will help support and scale our MySQL database installations
Who You Are:
7+ years experience handling services in a large scale environment

Experience with administrating a RDBMS in a production environment, preferably MySQL

Experience leading technical discussions and architecting technical solutions

Ability to prioritize tasks and work independently

Strong analytical, problem-solving, and communication skills

B.S. or higher degree in Computer Science or equivalent experience
#LI-RF1
Read Full Job Description