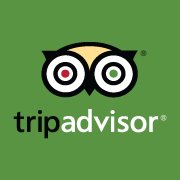 Senior Product Manager, Hotels Revenue Optimization
The Hotels Revenue Optimization team at TripAdvisor is a cross functional group focused on driving revenue within the Hotels business unit. On a quarterly basis, this group runs hundreds of tests aimed at maximizing the value we get from hotel shoppers by designing more compelling offer presentations, more efficient sort algorithms, smarter auction logic and more streamlined checkout processes. Our traffic levels (300MM+ users per month) mean we can detect tiny changes in user behavior with confidence - and very small wins translate to millions of dollars in revenue for the business.

The Revenue Optimization team is seeking passionate product leaders with a high level of comfort in translating complicated data sets into actionable insights. We are looking for leaders who can turn these insights into product execution that drives revenue growth and delights shoppers.

You'll apply your deep knowledge of eCommerce and consumer experience to increase total conversion value while ensuring our users remain happy and loyal to our brand. To do this, you'll leverage both quantitative data gathered via a world-class A/B testing toolset , along with customer insights gathered directly via qualitative user research and heuristic evaluations.

TripAdvisor Hotels Product Managers work with teams of talented and passionate engineers, user researchers, and designers to build products that help users find and book the perfect hotel for their trip. We are looking for extremely entrepreneurial Product Managers to help innovate and execute product initiatives across the company, and want to be part of a top-tier team to fundamentally change how shoppers find and book hotel rooms online. This position is full time and based at our worldwide headquarters in Needham, MA.

Responsibilities
● Make an impact on the top line by leading cross-functional teams in the ideation, technical development, and launch of innovative products across iOS and Android, Tablet, and Desktop.
● Define and analyze metrics that inform the success of products
● Establish shared vision across the company by building consensus on priorities leading to product execution.
● Support your product decisions by pulling data and collecting information directly from users
● Drive product development with world-class engineers and designers
● Integrate usability studies, research, and market analysis into product requirements to enhance user satisfaction
● Understand TripAdvisor's evolving strategic and competitive position and deliver products that are recognized best in the industry ● Maximize efficiency in a constantly evolving environment where the process is fluid and creative solutions are the norm

Qualifications
● 5+ years data-driven product optimization using analytical skills such as SQL, Tableau, or similar Business Intelligence tools. Able to interpret data and trends, diagnose problems, and formulate action plans to support decisions.
● Passion for making decisions quickly in order to seize opportunities that lead to team success.
● A self-starter who demonstrates initiative and tenacity while working independently. You will thrive on challenges and not be deterred by difficult situations. You will work proactively rather than reactively..
● Comfortable with and adaptable to change. We work in an innovative fast growth environment where products and processes evolve rapidly.
● BA/BS
*LI-DB2
Read Full Job Description