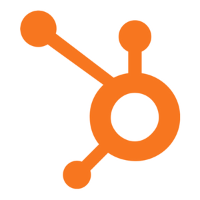 Senior Marketing Manager, Competitive Intelligence
Hi. We're HubSpot. 
HubSpot is the world's leading inbound marketing and sales platform. Over 19,000 customers in more than 90 countries use HubSpot's software, services, and support to transform the way they attract, engage, and delight customers.
A global company with offices in Cambridge, MA, Portsmouth, NH, Dublin, Ireland, Sydney, Australia, Singapore, Tokyo, and soon to be Berlin, HubSpot transforms how organizations market and sell. Through its unique approach to company culture, HubSpot has also redefined how people work and live. Our commitment to autonomy, flexibility, and transparency prompted the creation of our Culture Code, which has gone viral, amassing more than 3M views. Ensuring that our customers and employees are continually growing and learning has helped make HubSpot a Best Place to Work in the eyes of Glassdoor, Fortune, Entrepreneur, Inc. The Boston Globe, and the Boston Business Journal. 
If you are looking for a place where you'll tackle big problems alongside some of the most talented and dynamic people you've ever worked with, HubSpot might just be the place for you. Join us! #inboundjobs
Senior Marketing Manager, Competitive Intelligence 
HubSpot is looking for an exceptional marketer to join our product marketing team to analyze and react to the ever-changing marketing and sales software environment. You'll be an expert on our products and positioning to help support the sales team in driving lead-to-customer conversions.
Here are some things you would do on-the-job:
Know HubSpot's platform inside and out, and how it compares to other marketing and sales software (Past experience using marketing software products is a plus!)

Conduct market research to gain a deep understanding of market conditions and the competition

Conduct live training sessions and develop tools to help sales reps be more efficient

Support the sales team on key deals, giving great demos and jumping on calls with prospects or customers when needed

Create sales collateral that showcases the inbound vision and HubSpot's software

Experiment with new, better, more scalable ways to do all of the above
To be successful in this job, you need to:
Be an innovator. Always look for better ways to do things and question the status quo.

Have experience using and analyzing marketing software. We're looking for someone with 5+ years experience using marketing automation, social media and content creation software.

Know how to help sales reps. They're short on time, need to make a quota and have all different types of sales styles. It's important to make clear, concise and flexible sales tools.

Think analytically. Instinctively ask, "How do I know if this is successful?" "How do I measure it?"

Embrace change. Things are constantly changing at HubSpot. You need to be open to that and be comfortable with ambiguity.
Sound like a good fit? We'd love to hear from you. Apply below:
Read Full Job Description