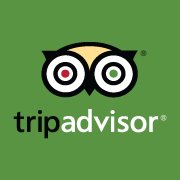 Senior Director of Product
SmarterTravel, a TripAdvisor Company, offers travelers a portfolio of travel sites to help them find the right trip at the right price. We are a team of passionate professionals who push and drive and innovate like a start-up, but we also have a track record of success and we benefit from being a part of a large, public company.
The Independent Traveler, Inc. is part of the SmarterTravel family of sites, and is a publisher of travel Web sites including Cruise Critic, the largest cruise site of its kind; Family Vacation Critic; and, Independent Traveler. Together these sites receive over six million unique visitors a month.
Independent Traveler is growing quickly and we are looking for a smart and seasoned Senior Direct of Product with a passion for User Experience and a demonstrated record of success in the development and execution of front-end features for content driven, media sites. This position reports to the General Manager of The Independent Traveler, will have multiple direct reports, and the Senior Director of Product will be a member of the IT Leadership Team. 
In this role, the Senior Director of Product will be the champion for our travelers' online experience, overseeing our core cruise and family sites and feature. S/he will lead a team of product directors, product managers, and design team in the development of the strategies, business cases, product definitions, designs, content, and implementation of all site functionality. We're looking for a candidate with a depth of experience and expertise in user experience, maximization of content, appreciation for our dedicated community of travelers, and who isn't afraid of making bold decisions based in data. Additional responsibilities will include: 
Leading a team of product managers and designers to create a world-class user experience for our family of sites across all platforms

(desktop/mobile/tablet)

Innovating consumer features and functionality across the IT family of sites

Working closely with all members of the team, including senior management, product managers, and community leaders to identify opportunities in our core product functionality and content offerings

Building business cases and analytical support/insight for new business initiatives by identifying and understanding key issues, quantitatively analyzing these issues, and communicating key insights and results

Understanding and leveraging editorial and user-generated content as they relate to user experience and revenue generation

Prioritizing roadmap of product areas and initiatives for development

Driving product definitions which translate business needs, visitor needs and technological capabilities into site features and enhancements

Leading cross-functional teams to produce product specifications, establish milestones, and manage the development, implementation and launch against goals

Measuring product performance and identification of key levers of improvement - including design and analysis of relevant reports in collaboration with Business Intelligence

Monitoring the competitive landscape, identifying and leading relevant market, site and consumer research needs

Hiring, motivating, retaining and growing a world-class, high-performing team that elevates user experience, and look and feel of the sites 
Requirements:
Bachelor's degree required, MBA preferred.

Minimum 15 years of business experience including 5+ years in a product leadership role.

Proven track record of managing senior-level teams

Experience leading product teams in a high-volume online business

Experience with editorial, UGC, ad products, travel a plus

Proven quantitative, analytical and problem solving skills; must be very comfortable performing data analysis and making data-driven decisions.

Experience analyzing business performance results and working with financial models required.

Ability to determine how to use resources and time to meet schedules and objectives.
At SmarterTravel, we have built an open & collaborative environment and we hire the people we want to work with (not just the ones with the right qualifications), but who also think different to us and challenge the status quo. We empower people, giving the support and autonomy needed to succeed. We embrace data to make decisions and overcome obstacles. We choose speed over perfection, but not at the expense of quality. We do what we do well, but we're always looking to make it better. Let us know if you'd like to help.
SmarterTravel is an equal opportunity employer and evaluates applicants regardless of an individual's age, race, color, gender, religion, national origin, sexual orientation, disability, veteran status, or musical preferences. We think a diverse team builds a better product.
*** This employer participates in E-Verify. The employer will provide the Social Security Administration (SSA) and, if necessary, the Department of Homeland Security (DHS) with information from each new employee's I-9 to confirm work authorization. ***
#LI-LM1
Read Full Job Description