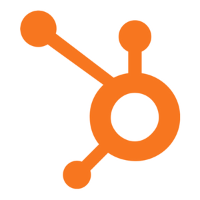 Senior Director of Partner Marketing
HubSpot's Agency Partner Program was founded in 2010. Our Agency Partners have been a key factor in HubSpot's growth, and are our extended family. They champion us to clients, provide us invaluable feedback, and are global ambassadors of the inbound movement. In return, we try to go above and beyond to provide value to them. In addition to our Agency Partner Program, we have recently added several other partner programs, including our Sales Partner Program and our Connect Partner Program. Together, these programs make up a robust and growing partner ecosystem that is crucial to HubSpot's future.
HubSpot is hiring a Senior Director of Partner Marketing to lead all of our marketing efforts within this ecosystem. This leader should not only be passionate about marketing, but also about the unique aspects of channel marketing. Our ideal candidate brings energy, experience, and empathy to the team, and has the ability to both set vision and tactically execute on a plan.
Responsibilities:
Build the brand of the partner program through thought leadership, co-marketing and relationship building.

Ensure alignment of partner marketing initiatives across regions.

Represent the voice of the partner internally and advocating for solutions that are win-win for HubSpot and our partner base.

Work closely with program and company leadership across departments to develop the program strategy and objectives.

Develop impactful marketing strategies for our three main partner programs: marketing agency partner program, sales partner program, connect partner program.

Develop programs, campaigns and channels that acquire net new partners across programs.

Enable partners of all types to realize value by reselling HubSpot.

Create a compelling, cross-channel partner communication strategy that engages our partners.

Deliver remarkable events for our partners, including Partner Day & INBOUND.

Set the vision and direction of the Partner Directory & website, delivering outsized value to our partners.

Develop cross-program strategies that strengthen and create value across programs.

Gain adoption of HubSpot's free products into the partner ecosystem.

Track partner program performance and take corrective action where necessary to stay on course.

Work closely with sales leadership to deliver on partner acquisition, and partner reselling revenue targets.

Work closely with the business development and product teams to deliver on a cohesive integration partner strategy.

 

Build out program infrastructure that scales as our use base, and product line, grows
Requirements:
Ability to motivate a diverse global team through vision.

7-10 years of marketing experience

Proven track record as a channel marketer

Skilled at analytical problem solving

Strong communication and collaboration skills

Experience building relationships with customers

Global marketing experience a plus

Business Development experience a plus
About HubSpot
HubSpot is the world's leading inbound marketing and sales platform. Over 19,000 customers in more than 90 countries use HubSpot's software, services, and support to transform the way they attract, engage, and delight customers.
A global company with offices in Cambridge, MA, Portsmouth, NH, Dublin, Sydney, Australia, Singapore, and Tokyo, HubSpot transforms how organizations market and sell. Through its unique approach to company culture, HubSpot has also redefined how people work and live. Our commitment to autonomy, flexibility, and transparency prompted the creation of our , which has gone viral, amassing more than 2M views. Ensuring that our customers and employees are continually growing and learning has helped make HubSpot a Best Place to Work in the eyes of Glassdoor, Fortune, Entrepreneur, Inc. The Boston Globe, and the Boston Business Journal. 
If you are looking for a place where you'll tackle big problems alongside some of the most talented and dynamic people you've ever worked with, HubSpot might just be the place for you. Join us! #inboundjobs 
Read Full Job Description