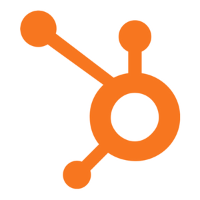 Senior Data Engineer
HubSpot's Data Engineering team sits within our Business Enablement function and is responsible for our central, enterprise data pipeline, data warehousing infrastructure, and business intelligence tooling. We aim to provide scalable, reliable systems that our data analysts and other developers can use easily and sustainably.
Data Engineering is a close partner to our Business Intelligence team, which is chartered with making HubSpot smarter through enabling an ever-deeper understanding of our customers.
We're currently at an inflection point where we need to overhaul our ETL and data warehousing systems to be ready for the company's next phase of growth and our BI program's next chapter.
We're looking for a senior data engineer to help us build world class data pipelines and warehouses. This is a mission critical dependency for all of our strategic data initiatives. We want to help analysts and users access and get value from data while minimizing the impact of any operational or system issues.
Today our data engineers primarily write ETL code on our Java stack to move data from a large number of third party and in-house source systems into our data warehouse, currently Redshift. Our ETL is typically a daily cron job with very little transformation, and our data warehouse is essentially a data lake. Resources are currently shared between ETL and user queries. This reflects our first generation systems and we're ready for step function improvements.
We have big ambitions to build a modern, sophisticated data pipeline with hyper fast and hyper reliable performance, auto-scaling resource management, low latency, quality assurance, and orchestrated transformations. We need to be ready for exponential growth in the usage of our systems and we also need to remove complexity from our data in order to further our mission. Those goals are in this team's hands.
We need a highly capable and experienced senior engineer who is intimately familiar with the problems we're facing and the possible solutions.
Here's what we expect strong candidates to bring to the table:
Top decile skills and experience in the data domain. We aren't overly concerned with specific technologies, though we expect top decile professionals to know the industry, how it's evolving, best practices, and what tools are good fits for what jobs. We want somebody to spend their time ramping up on our use cases, not the tech.

A significant amount of experience in a Senior or Lead role where you've been the decision maker for major architectural decisions around the kinds of data pipelines we want to build.

A desire, and level of comfort, in working on mission critical projects from start to finish.
Exceptional communication and collaboration skills.
_________________________________________________________________________________________________________________
HubSpot is the world's leading inbound marketing and sales platform. Over 18,000 customers in more than 90 countries use HubSpot's software, services, and support to transform the way they attract, engage, and delight customers.
A global company with offices in Cambridge, MA, Portsmouth, NH, Dublin, Ireland, Sydney, Australia, Singapore,Tokyo, and soon to be Berlin, HubSpot transforms how organizations market and sell. Through its unique approach to company culture, HubSpot has also redefined how people work and live. Our commitment to autonomy, flexibility, and transparency prompted the creation of our Culture Code, which has gone viral, amassing more than 2M views. Ensuring that our customers and employees are continually growing and learning has helped make HubSpot a Best Place to Work in the eyes of Glassdoor, Fortune, Entrepreneur, Inc. The Boston Globe, and the Boston Business Journal.

If you are looking for a place where you'll tackle big problems alongside some of the most talented and dynamic people you've ever worked with, HubSpot might just be the place for you. Join us! #inboundjobs
_________________________________________________________________________________________________________________
Read Full Job Description