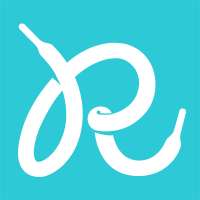 Senior Copywriter
Runkeeper, an ASICS company, is looking for a full-time Sr. Copywriter to join their Marketing team. You'll be leading the charge on copy across Runkeeper, as well as writing engaging copy to bring campaigns to life for both the Runkeeper brand (offered in 12 languages) and external partners. The ideal candidate can help us grow and organically integrate copywriting into the Runkeeper organization while mentoring a Jr. Copywriter. 
The best fit for this role is someone who enjoys multitasking while also taking time to make sure all the details are impeccably buttoned up. No day is ever the same at Runkeeper, but a sample one might include writing copy for a new app feature, editing a jr. copywriter's work, running to the kitchen before all the delicious pie our office manager brought is gone, writing copy for an eCommerce email, writing some more, and leading a meeting on how to improve the creative process.
A little bit about us, Runkeeper is a leading mobile running app that's committed to helping runners of all levels get out the door and stick with it forever. Our app transforms your phone into a personal trainer, helping you track your activities, set your goals, and stay motivated to go that extra mile. Check out what it's like to work here!
Responsibilities
Work with the Runkeeper Marketing and Product teams to write campaign copy for in-app experiences, product features, email campaigns, microsites, recruiting materials, blog, social channels, and more.

Responsibilities includes everything from conceptual one-liners to full email campaigns and includes both product (app) copy and the marketing of that product across a variety of channels.

Work with various teams to help craft strategy, branding, and a voice for future Runkeeper initiatives.

Work alongside UX and Graphic Designers to ensure your copy supports and complements the visual assets they create.

Own, update, evolve, and help evangelize the copy style guide across the organization (as part of the Brand Guide).

Work under the guidance of the Creative Director to meet the high-volume flow of campaign requests across various Runkeeper departments, including Media, Product, Commerce, Acquisition, and Brand.

Manage the Jr. Copywriter, review and edit their work day-to-day, and help mentor and grow them
Requirements
Minimum 5+ years experience as a copywriter for a consumer-facing app or product.

A passion for writing and an obsession with grammar.

Work with the Localization Director to ensure that the brand voice is carried through across our collateral in all 12 languages.

A strong sense of humor and ability to convey that in writing.

An appreciation for what it takes to get people motivated in their fitness routines.

The ability to work with minimal direction under tight deadlines in fast-paced startup environment. It's important that you're willing to look for answers and ideas yourself rather than only waiting to be told.

Detail-oriented with the ability to work on multiple projects at once.

Love for startups and all the quick learning and chaos that goes with it.

Ability to commit to a regular schedule of 40 hours per week

in the Runkeeper office in downtown Boston.

Experience managing and mentoring other copywriters is a plus.

Paid acquisition copywriting experience is a plus.
Runkeeper is committed to creating a diverse environment and is proud to be an equal opportunity employer. All qualified applicants will receive consideration for employment without regard to race, color, religion, gender, gender identity or expression, sexual orientation, national origin, genetics, disability, age, veteran status, or fitness level.
Read Full Job Description