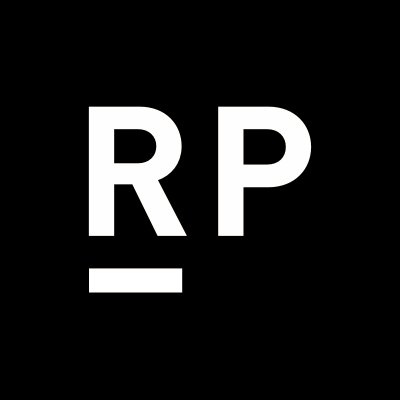 Senior Content Strategist
Company Overview
Rightpoint is a customer experience agency with technology at its core. Serving Fortune 1,000 companies, Rightpoint is the only agency driving transformational change from the inside out. Founded on the belief that great customer experiences are fueled by the people who deliver them, Rightpoint's mission is to remove barriers and uncover new possibilities to connect companies with their customers across every touchpoint. From web, mobile and social to IoT, eCommerce and cloud, Rightpoint brings a holistic point of view that enables exceptional experiences with lasting impact. With a client base of more than 250 companies, Rightpoint was named to Forbes' 2014 list of America's Most Promising Companies and Crain's 50 Fastest Growing Companies in Chicago  in 2016. For more information, visit rightpoint.com and follow @Rightpoint.

Rightpoint is passionate about solving problems and making great digital products for our clients. We are a driven bunch, always curious, and always hungry to create digital solutions that transform the way people do business and communicate.
And we have a whole lot of fun doing it, too!
Take a look at our recent accolades:
"Top 100 Workplaces in Chicago" by the Chicago Tribune in 2014, 2015, and 2016
One of the "Most Promising Companies in America" by Forbes in 2014
2015 MITX Awards Finalist
W3 Awards Silver Winner
Microsoft's National Systems Integrator (NSI) Central Region Partner of the Year in 2014
Chicago's "Top 20 Best Places to Work" by Crain's Chicago Business in 2013
 Crain's "Fast Fifty" in 2014, 2015, and 2016
Among Inc.'s "500 Fastest Growing Private Companies in America" in 2011 & 2013
Check out this quick video to learn more about Rightpoint and our culture!
Job Description
We are looking for an energetic Senior Content Strategist who is looking for an opportunity to develop strategies the deliver the right information at the right time to the right audience for small, medium and large digital projects.
Responsibilities
From discovery to design to development of digital content strategy, the Senior Content Strategist will play a critical role in providing insights and recommendations to develop content strategies for the business, the digital design and the content development and migration. Specific responsibilities include:
Leading the content strategy process to ensure the right activities are occurring at the right time, and identifying potential issues and risks for overall project timing and quality
Leading and/or participating in stakeholder and customer interviews to understand the business needs and users' wants
Collaborating with the internal digital team to gather business requirements and translate them into effective, user-centered interactive needs
Conducting the typical content strategy tasks, including:

Strategic content assessments (qualitative and quantitative) and identifying content opportunities to support the client's business need and user's wants
Lead or support information architecture development
Content guidelines to clearly communicate audience, message, voice, tone and content presentation style to support a consistent website experience
Develop tagging strategy and taxonomy framework to dynamically relate content and provide client with the knowledge and tools they need to manage after launch
Create a content development and migration plan that identifies content needs, resources and time estimates for content development and migration
Conduct content inventories and audits to identify current content and future content needs
Map content to the new site architecture and identify content gaps
Develop content governance plans to support content management needs after launch
Define Content types to support content management system build

Participating in client presentations and providing support materials for client presentations
Contributing knowledge, research, and insight to the user experience and creative communities and to the practice at Rightpoint
Providing insights and strategies for content marketing and SEO by developing relevant information based on users' needs
Developing content management system training materials for content authors
Training content authors how to use content management system
Required Education
Bachelor's Degree in a related field, such as Journalism, Communications, Marketing, English, Media Studies, Library Sciences, etc.
Minimum Requirements
4+ years experience in the content strategy and content management field  
Experience working in a consulting firm environment is preferred
Willing to provide recommendations to constantly improve content strategy activities and deliverables to help make Rightpoint's content strategy services stand out among our competitors
Comfortable leading projects
Enjoys collaborating with digital design team, including user experience consultant, visual designer, copywriter and technical developers
Strong understanding of developing content strategies for intranets and internets
Experience in client services
Able to clearly explain the purpose of content strategy to the internal digital team and to clients
Excellent oral and written communication and presentation skills
Basic understanding of content management systems, including SharePoint 2010, SharePoint 2013, Sitecore and Salesforce
Benefits and Perks at Rightpoint
PTO + Paid Holidays
Casual Dress (when in the office; when at a client site, we need to mirror their dress code)
Flexible Work Schedule
Great Health Coverage

Medical – 4 plans to choose from!
Dental
Vision
Life/AD&D/Short-Term & Long-Term Disability

Flexible Spending (Dependent & Healthcare)
Transportation/Parking Pre-Tax Benefits
401k with Company Matching
Occasional On-site Chair Massages
Weekly Peapod Snack/Drink delivery
Regular Happy Hours and social events including: Volunteering, Game Nights, Movie Nights, team sports, Rocket League Tournaments, Beer/whiskey Tastings, etc.
Catered Lunches Every Friday
Continuous Training, Certifications, and Learning Opportunities
This is a full time, salaried position. For more information, visit www.rightpoint.com. Rightpoint is an Equal Opportunity Employer. Qualified applicants will receive consideration for employment without regard to race, color, religion, sex, age, disability, military status, or national origin or any other characteristic protected under federal, state, or applicable local law.
Rightpoint is an E-Verify employer.  E-Verify is an Internet-based system operated by the Department of Homeland Security, U.S. Citizenship and Immigration Services that allows Rightpoint to verify the employment eligibility of our employees.  Based on the information provided by you on your Form I-9, Rightpoint will input that information into E-Verify which will confirm your information in DHS and Social Security Administration (SSA) databases.  Your continued employment with Rightpoint is contingent upon an "Employment Authorized" result for you from the E-Verify system
APPLICANTS MUST BE PERMANENTLY AUTHORIZED TO WORK IN THE U.S.. WE ARE UNABLE TO OFFER SPONSORSHIP AT THIS TIME.
Read Full Job Description