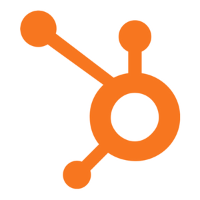 Sales Trainer
HubSpot is the world's leading inbound marketing and sales platform. Over 19,000 customers in more than 90 countries use HubSpot's software, services, and support to transform the way they attract, engage, and delight customers.
A global company with offices in Cambridge, MA, Portsmouth, NH, Dublin, Sydney, Singapore, and Tokyo, HubSpot transforms how organizations market and sell. Through its unique approach to company culture, HubSpot has also redefined how people work and live. Our commitment to autonomy, flexibility, and transparency prompted the creation of our Culture Code, which has gone viral, amassing more than 2M views. Ensuring that our customers and employees are continually growing and learning has helped make HubSpot a Best Place to Work in the eyes of Glassdoor, Fortune, Entrepreneur, Inc. The Boston Globe, and the Boston Business Journal
We are looking to hire a Sales Trainer to be based in our Cambridge, MA office. As a Sales Trainer you will develop, design and execute exceptional new and ongoing sales training for our North America Sales Teams. You will also work closely with sales leadership to address their specific training needs, which will include delivering structured training, as well as one on one and small group coaching. The Sales Trainer will also play an instrumental role in developing new sales hires, and setting them up for long term success in their career at HubSpot.
In this role you will:
Contribute to and execute a world-class sales training and development program for our North America sales team team

Deliver training to our new sales hires with a goal of getting them ready to take on their job successfully and ramp quickly

Provide effective training on the inbound marketing and sales methodology

Design and deliver certification programs, trainings, and workshops to help meet the training needs of the North America sales team

Innovate on traditional training methods, leveraging product-based tests, online/viral quizzes, incentive-based learning, e-learning, etc... to drive retention and application of knowledge

Conduct effective one on one coaching sessions with individual sales team members

Conduct effective small group coaching sessions with sales team members

Work with sales managers to identify skill gaps and develop training and coaching opportunities to address them

Travel to other HubSpot offices to offer L&D support and maintain sales training alignment
A strong candidate will have:
Demonstrated a strong ability to develop and teach individuals - either in a classroom or one-on-one setting, or ideally both

Customer facing experience and a proven track record of success

Demonstrated ability to lead independently and adapt your style to rapid organizational and platform change

Strong business partnering experience across multiple departments; ability to successfully collaborate cross-functionally to achieve company goals

Strong written and oral communications skills

A passion for culture, the employee experience, and diversity and inclusion initiatives

Extremely organized, detail-oriented, reliable and responsive

Superior coaching skills - ability to observe, evaluate and use various techniques to improve results
Required Education
BA/BS degree (An MBA is a plus)
Read Full Job Description