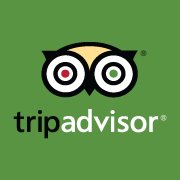 Sales Performance Training Manager
TripAdvisor provides a unique, global work environment that captures the speed, innovation and excitement of a startup, at a thriving, growing and well-established industry brand. At TripAdvisor, you will be part of a dynamic, fun, and energetic team where you can immediately make meaningful contributions. 
This role will provide an exciting opportunity for someone to combine a passion for learning & development with excellent communication and relationship building skills. We are looking for a skilled Sales Performance Training Manager to assist with the company's efforts to ensure a world-class sales team. S/he will have a strong background in delivering training, coaching and mentoring in a sales environment, with a track record of helping teams hit targets. This role will be embedded in the business working very closely with Managers and Team Leaders to ensure all members reach the required level of performance.
S/he will be one of 3 regional Sales Performance Training Managers and will report to the Head of Sales Training. This role requires a proactive, motivated, organized, responsible individual who is able to work well in a fast-paced, team-oriented and entrepreneurial environment.
 Responsibilities:
Conduct targeted development sessions to meet business needs and training objectives such as online web-based programs, classroom instructor lead training, live webinar sessions etc.

Oversee and deliver relevant parts of onboarding for new starters, ensuring that their skills and knowledge are enhanced to maximize sales, revenue and the reputation of the business.

Oversee call coaching and support management and employees refine their persona based value selling skills through coaching.

Collaborate with management, supervisors and employees to gain knowledge of the business needs and job specific responsibilities then incorporate these in procedures, regulations, business initiatives, technologies and performance based training programs.

Contribute to the development of an overall Sales Training Academy to ensure that the B2B sales team is continually developed to be the best that they can be

Ensure that there is a high level of understanding and knowledge of our B2B products and the mind-set of the customers

Assist in the development and ongoing improvement of the sales process and methodology and work with key performance metrics to spot areas that need improvement and develop training accordingly

Conduct needs assessments and performance analysis to determine training gaps through surveys, assessments and performance analysis to establish future trainings

Build appropriate assessments into learning cycle for all training and coaching provided

Work where appropriate with external trainers to bring in specialized training where necessary and ensure that learning's delivered is followed through and utilized by doing any follow up training/mentoring required

Conduct appropriate Train the Trainer sessions with the other performance mangers to ensure they are up to speed with the latest status/content on the topic

Co-ordinate activity with the Sales Performance Managers globally to ensure a consistent sales training experience is delivered
Requirements:
At least 3 years of experience as a successful, quota carrying salesperson

At least 5 years of experience creating and delivering training programs to sales teams

Excellent presentation skills

Ability to motivate others and foster teamwork

Understand different cultural sensitivities and their effect on training delivery

Experienced at building effective client relationships through positive communication, honesty and trust

Target driven and proven self-starter with ability to deliver on targets without constant supervision

Ability to work in a fast-paced environment with a hands-on approach and demonstrated ability to multi-task and think creatively

Ability to manage multiple priorities and tasks

Strong organizational and analytic skills

Experience working with Inside Sales organizations preferred

Experience working within a Fortune 500 company highly desired
*LI-LR1
Read Full Job Description