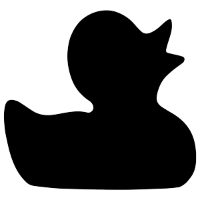 Sales and Marketing Operations Data Analyst
 LocationBurlington, MA
The Data Analyst will be a member of the Sales and Marketing Operations team and play an instrumental role in the Data Quality program at Black Duck Software.  They will be responsible for designing and communicating best practices as well as documentation for data sources and metadata for both prospective and current customers.  The Data Analyst will also monitor overall data quality and lead tactical data remediation efforts.
Responsibilities include, but are not limited to:
Analyze key sales and marketing conversion metrics
Implement a consistent approach to the collection and reporting for multiple data sources
Carry out procedures to ensure that data meets the organization standards and requirements
Troubleshoot data quality issues – identifying root cause, providing system documentation and communicating solutions internally
Lead process improvement initiatives in sales operations and across departments
Create data models and conduct analysis to solve complex sales problems through data
Requirements:
Bachelor's degree in Finance, Economics, Computer Science, Mathematics, or related field
Proficiency in Microsoft Office Suite, specifically strong Excel competency and understanding of Power Point, as well as CRM (Salesforce.com) Systems
Excellent analytical and problem solving skills
Experience in analyzing key business analytics related to understand our Marketing Lead to Closed Deal conversion rates
Confidence in ability to execute data manipulation, cleansing, migration and analysis
Results oriented, attention to detail, ability to prioritize multiple objectives and projects
Ability to manage own workload and work efficiently and meet deadlines
About Black Duck
Organizations worldwide use Black Duck Software's industry-leading products to secure and manage open source software, eliminating the pain related to security vulnerabilities, compliance and operational risk. Black Duck is headquartered in Burlington, MA, and has offices in San Jose, CA, London, Belfast, Frankfurt, Hong Kong, Tokyo, Vancouver, Seoul and Beijing. 
For more information, visit www.blackducksoftware.com
 
Read Full Job Description