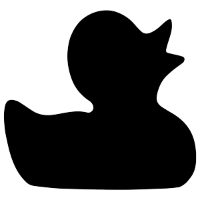 Rotational Development Program - Business Track
 LocationBurlington, MA
Business Track – Rotational Development Program (June 2017)
Opportunities within the Black Duck Rotational Development Program (RDP) are salaried full-time positions that offer recent college graduates the opportunity to rotate through a range of departments, where they will acquire a wide-ranging set of experiences and deep understanding of Black Duck's products and customers. The Business Track is a total of 16 months and consists of 4 rotations that are 4 months long with each department– Sales, Marketing, Sales Operations, and Finance.
After successful completion of the program, participants in the RDP will have the opportunity to join a team permanently where they can continue to apply their acquired knowledge and experience as they progress along their career path.
Start Date: June 12, 2017
Requirements:
Must be in the graduating class of 2017 (prior graduates will not be considered)
BS/BA Degree in Business Administration, Sales, Finance, Marketing, Communications or related field
A highly proactive and independent spirit, ability to drive your initiatives with minimal guidance and input
Excellent verbal and written communication skills with the ability to develop executive level presentations
Expertise in MS Excel, Powerpoint and databases (salesforce, dataloader)
Sales:
Master Black Duck's target market, business drivers and strategies so that you can develop intrigue and position Black Duck products as a value add solution with prospects
Reach out to and follow up with respondents from a variety of marketing programs to initiate conversation, learn current business programs and qualify potential business applications
Execute the necessary daily activities as set forth by management, including phone calls and emails at a high quality to meet your monthly goals
Identify key targets in our database and initiate contact with appropriate suspects, leveraging research resources to create intrigue, assess their current business methods and position Black Duck's solutions
Nurture and manage leads until they are qualified as sales-ready
Leverage all contacts to identify other prospects through referrals
Marketing:
Data management, identifying potential prospects for marketing campaigns
Research professional organizations in the open source, financial services and security space
Help with implementation of Marketo, our marketing automation system
Assist with data quality within Salesforce.com
Assist with graphic design projects and email blasts
Create content for the company website and blog
Event planning and PR assistance
Sales Operations:
Develop or expand in-depth understanding of Black Duck suite of Promoted Products and relevant advertising revenue metrics
Salesforce.com account mapping & matching
Account enrichment, cleansing, and validation
Salesforce.com report clean up
Gather & analyze data, information, and research (e.g., market data, competitive analysis, advertiser/consumer research, etc.) through quantitative and qualitative mechanisms to make decisions on critical strategic issues
Help produce, develop, and improve metrics and reporting
Research improvements in methodology, technology and best practices
Finance and Accounting:
Accounting

Assists Accounting department in timely and accurate month end and quarterly closings
Perform journal entries and account reconciliations for the month-end/quarter-end close for various items like Cash, AP, AR, Prepaids, Accruals, and Fixed Asset accounts
Participate in consolidating our foreign operations

Order Entry

Prepares customer billing transactions in accordance with customer contracts for subscriptions and On-Demand engagements

Accounts Payable

Review invoices for appropriate documentation and approval prior to payment
Tracks company credit card charges and reconcile statements
Match invoices to checks, obtain signatures for checks and distribute checks accordingly
Learn how to send wire transfers from our bank accounts

Support VP Finance, Director FP+A, and Accounting Manager with special projects and workflow process improvements.
Maintain files and documentation thoroughly and accurately, in accordance with company policy and accepted accounting practices
About Black Duck
Organizations worldwide use Black Duck Software's industry-leading products to secure and manage open source software, eliminating the pain related to security vulnerabilities, compliance and operational risk. Black Duck is headquartered in Burlington, MA, and has offices in San Jose, CA, London, Frankfurt, Hong Kong, Tokyo, Vancouver, Seoul and Beijing.
For more information, visit www.blackducksoftware.com
Read Full Job Description