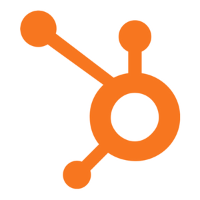 Product Marketing Manager
As a HubSpot Product Marketing Manager, you will be HubSpot's chief advocate and storyteller for a specific set of tools within the HubSpot software platform. This particular role will cover HubSpot's fast growing free marketing products including HubSpot Marketing Free, and HubSpot Marketing Starter.
Your specific day-to-day responsibilities will include:
Owning the product story & positioning for your set of products. It will be your responsibility to hone in on a clear, differentiated, and defensible position for your area of HubSpot's toolset. You'll do this by collecting information and feedback from the market, internal teams, and our customers, and using various means to test different approaches and collect data on what works.

Being the driving force behind product launches & feature releases. Day to day, you will work closely with a designated group of product managers to launch and bring new products and features to market.

Driving demand and adoption campaigns for your products. You'll work between the product team and the rest of the marketing team to help run campaigns and drive demand for new products in their first months following a launch, and other products that represent key areas of focus over the course of the year.

Here are a few other things we are typically focused on:

Working closely with product research, sales and services to gather information about and understand the market needs for your tools.

Creating content (eg, blog posts, sales documentation, product videos) that help articulate the value the HubSpot product.

Assisting sales reps on calls where prospects want deeper information related to your products.

Managing relationships with external software analysts and influencers.

Speaking and presenting to marketers about HubSpot products.

Posting and engaging on discussion sites like Quora, LinkedIn and Focus to answer important questions about your products.
Here's what we expect to see in the person who will fill this job:
2-3 years of experience in a product marketing or marketing role is strongly preferred.
Strong writing skills are a critical part of being successful for this role, so we'll ask to see examples of your best work. The ability to both tell great stories through writing and hone in on clear, compelling copy are important skills we are always working to build.
A passion for helping marketers. This person will be working on a defined set of products with a big mission - changing the way marketers generate leads, and understand their audience. The best candidate will have an interest in and a strong desire to spread inbound marketing to every part of the globe..
Knowledge of the marketing software space is strongly preferred, especially free tools. The ideal candidate knows the ins and outs of a CMS system like Wordpress, and lead generation tools such as Ninja Form, Formstack, among others. A candidate who is interested in and passionate about the rapidly growing world of lead generation tools could be a great fit.
The best PMMs at HubSpot have both strong organizational skills and a flexible, adaptable nature. We are planners, organizers, and executors at heart, but we always work with the expectation that changes will come up and that we'll need to adapt quickly.
About HubSpot
HubSpot is on a mission to help businesses grow globally. 19,000 customers worldwide use HubSpot inbound marketing and sales software to transform the way they attract, engage, and delight customers. Through its unique approach to company culture, HubSpot has also redefined how people work and live. Our commitment to autonomy, flexibility, and transparency prompted the creation of our Culture Code, which has gone viral, amassing more than 3M views. Ensuring that our customers and employees are continually growing and learning has helped make HubSpot a Best Place to Work in the eyes of Glassdoor, Fortune, Entrepreneur, Inc. The Boston Globe, and the Boston Business Journal. Founded in Cambridge, MA in 2006, HubSpot has offices in Portsmouth, NH; Dublin, Ireland; Sydney, Australia; Singapore; Tokyo, Japan; and coming soon to Berlin, Germany.
Read Full Job Description