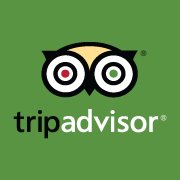 Product Manager, Advertising Product Development
Product Manager, Advertising Product Development
TripAdvisor is the world's largest travel site helping hundreds of millions monthly consumers to know better, book better and go better to reach the full potential of every trip. As part of TripAdvisor's Sales Strategy team, the Advertising Product Development team is responsible for understanding advertiser needs, consumer needs, industry trends, the latest ad technology and data techniques to build product roadmaps and drive business outcomes for our largest advertisers.
In this role, you will define and create our data solutions, working alongside the machine learning team to deliver insights and optimize advertiser campaign ROI to grow marketing dollars. You will have responsibility through the full product lifecycle from developing the vision to implementing to driving alignment and adoption and ultimately iteration.
This is a highly visible role working across various teams including; data science, engineering, machine learning, consumer product, engineering, account management, sales enablement, sales and customer insights. You will use TripAdvisor's terabytes of consumer and ad-based data to help answer some of the most challenging questions: What do consumers want from advertisers? What ad templates and messaging is most appropriate for a given visit? What is the value of TripAdvisor's individual ad products? How does the value of TripAdvisor's advertising products change based on exposure frequency, sequencing, etc.? How can we build tableau dashboards that help us understand, by key partner, what is and is not working? How do we improve our suite of advertising products to improve advertiser ROI?
This position resides in Needham, MA and will support global sales teams located in US, EMEA and APAC and is expected to work seamlessly with other TripAdvisor departments such as Ad Operations, Data Science, Consumer Product Development, Marketing, Engineering and Design.
Responsibilities:
Ability to creatively navigate the intricate complexity of merging advertising data with our rich consumer data to deliver incremental advertising revenue growth for TripAdvisor while maintaining TripAdvisor standards for the best customer experience
Ability to understand the big picture – company goals and team goals – while operating at a very detailed level

Establish an innovative vision for marketing performance measurement and media planning

Build a big data platform and analytics suite that aligns to your measurement and analytics vision

Writing detailed product specifications, establishing milestones, and managing the development, testing, implementation and launches of new products against goals

Reading/understanding data, accurately measuring product performance and identifying key levers for improvement - including hands on design and analysis of relevant reports

Engage with external customers and internal sales teams to identify key product opportunities and build product roadmaps to drive value for our advertisers

Imagine and deliver products to create value from the insights you've uncovered
BASIC QUALIFICATIONS
Bachelor's degree

Minimum 2+ years of software development experience or 5+ year in a hands-on measurement role

Proficient in SQL/Hive or scripting or analytical language

Intermediate understanding in a scripting/programming language e.g. Python, Java, etc.

Solid command of descriptive statistics

Proficiency in Excel (pivot tables and charts), Tableau or similar data analysis tool

Experience doing large scale data analysis to support business decision making

Experience launching new products and services

Familiarity with audience, advertising, and enterprise analytics tools and services such as comScore, Nielsen, Google Analytics is a plus

Some cross-functional experience, including interacting directly with market research, design, product and engineering teams

Ability to work under pressure and with a variety of moving parts

Solid communication skills are a must

Ability and desire to proactively drive cross-team alignment to maximize efficiencies and output of all projects

Teamwork skills essential; sense of humor preferred
*LI-DB2
Read Full Job Description