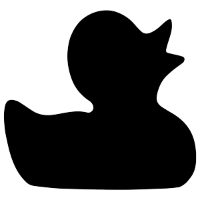 Order Process Specialist
 LocationBurlington, MA
The Order Process Specialist will be a member of the Sales Operations team and will report to the Manager of Sales Operations.  Our primary focus is to maintain Salesforce.com, including support of daily operations, configuration changes, reporting, training, and troubleshooting.  In addition, this candidate will also support the Operations team by leading the Order Processing business. 
This role will be responsible for day to day support and maintenance of our Salesforce org.  This role will collaborate with various departments including Sales, Marketing and Customer Support, IT staff & Implementation to support, enhance and expand SF operations and adoption. 
This is an integral role, which will also be supporting the sales business in processing complex sales order to ensure they conform to company policy and ensure all legal documents and approvals are attached to the record, which will be processed in Salesforce and transferred into our financial system, Intact.  The ideal candidate for this role is a fast learner, has attention to detail and must be responsive, as well as work effectively with other departments. 
Some of the daily tasks include:
Review all incoming Opportunities for Approval, verify that orders conform to company policy
Interact with the Legal, Sales/Customer Success and Finance departments to ensure sales orders are complete and accurate
Troubleshoot problematic orders and work with stakeholders until all order issues have been resolved before proceeding through the Approval Process.
Develop subject matter expertise in order processing, as well as Salesforce.com and provide recommendations on how to streamline and improve processes.
Work closely with the Alliance/Channel department as it relates to our Deal Registration Process and Partner related Order Processing
Work on Ad Hoc projects as requested by management related to Salesforce.com or add-on applications. 
 
Other Salesforce Responsibilities:
User management and security (roles, permissions, profiles, groups)
Customization of apps, objects (standard, custom, external), fields, record types, layouts
Configure workflow rules, visual and process builder flows
Create, maintain views, reports and dashboards
Manage App Exchange integrations, including Financial Force: PSA, Gainsight & Intacct
Basic Qualifications   
Solid written and verbal communication, interpersonal, and presentation skills
Strong planning and organizational skills; must be able to effectively prioritize competing tasks and meeting deadlines
0-2 years of experience as Salesforce Admin
Analytical with an eye for detail with strong problem solving skills
Previous small business experience desirable
About Black Duck
Organizations worldwide use Black Duck Software's industry-leading products to secure and manage open source software, eliminating the pain related to security vulnerabilities, compliance and operational risk. Black Duck is headquartered in Burlington, MA, and has offices in San Jose, CA, London, Frankfurt, Hong Kong, Tokyo, Vancouver, Seoul and Beijing. 
Read Full Job Description