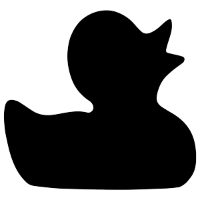 OpenHub Software Engineer Intern - Summer 2017
 Location
Burlington, MA
OpenHub Software Engineer Intern – Summer 2017
       
Location: 
Burlington, MA

We are currently hiring a Software Engineer Summer Intern for our Open Hub Team. The Black Duck Open Hub (formerly Ohloh.net) is an online community and public directory of free and open source software (FOSS), offering analytics and search services for discovering, evaluating, tracking, and comparing open source code and projects. In this role you will report to the VP of Engineering and will be based in our Burlington, MA office. 
 
Responsibilities:
Design, development, review, testing and deployment of Open Hub code
Use experience and learn new skills to further the Open Hub product and infrastructure
Participate in product/program collaboration, which includes product specification, system design, development and system integration.
Implementations will involve frontend and backend work with Ruby and Ruby on Rails
Conduct new technology research, concept specification and design of individual software components
Review and provide feedback on new feature specifications
Requirements:
Currently attending an undergraduate or graduate degree in Computer Science
Previous programming experience with Ruby or Ruby on Rails
Practical experience in web-based applications
Experience working with RDBMS such as PostgreSQL, MySQL, Oracle, SQL Server, etc.
Excellent communication skills and willingness to interact with other groups in the organization
Subscribe to the values of agile software development 
About Black Duck
Organizations worldwide use Black Duck Software's industry-leading products to secure and manage open source software, eliminating the pain related to security vulnerabilities, compliance and operational risk. Black Duck is headquartered in Burlington, MA, and has offices in San Jose, CA, London, Frankfurt, Hong Kong, Tokyo, Vancouver, Seoul and Beijing.

For more information, visit www.blackducksoftware.com.
Read Full Job Description