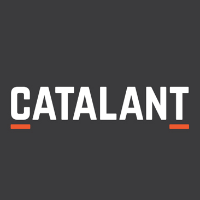 Marketing Associate
Catalant Overview:
Catalant connects companies to the world's best people, on demand. Catalant has built a global network of 40,000+ industry specialists that service a variety of business needs. Catalant leverages a blend of machine learning and human oversight for its vetting process ensuring companies are connected to people with the skills, values, availability, and budget to elevate their organization. Based in Boston, Catalant serves thousands of clients, including more than 15% of the Fortune 1000.
Our investors include General Catalyst and Highland Capital, two of the top Venture Capital firms out there, as well as famed investor Mark Cuban. We're on a mission to build the absolute best team on the east coast, and are looking for talented, scrappy, fun, and competitive folks to redefine the way work gets done!
Position Description:
We are seeking a Marketing Associate to accelerate the growth of Catalant's enterprise software product. This marketer will create and execute digital marketing programs in Marketo to generate leads, and help develop communication strategies for Catalant's enterprise product in select industry verticals. They will conceive and execute innovative marketing programs that drive demand via account-based marketing. This is an excellent opportunity for an experienced marketer to drive forward a key business line that is redefining how consulting is bought and sold.
Key Responsibilities:
You will aid the strategy and execution of account-based marketing activities for Catalant's enterprise product. You will need a track record of creatively marketing complex products to senior, discerning buyers. Responsibilities include:
Demand generation– develop the strategy and execute the marketing programs that drive demand for your products (e.g. traditional and digital advertising, email marketing, content)

Sales Enablement– develop the communication of the product's value proposition and the necessary tools to support the selling process of your products (e.g. collateral).
Education & Experience:
Bachelor's degree

2-4 years of marketing experience, ideally with a focus in technology or software

Experience developing, executing and reporting on multi-channel B2B marketing initiatives

Self-starter with world-class work ethic and ability to work both independently and cross-functionally

Excellent written and oral communication skills

Track record of "running into fires" and demonstrated "at-cause" approach to problem solving

Comfort in a highly-entrepreneurial and intellectually stimulating environment where flexibility, creativity, and initiative are highly-valued
 Bonus Points if:
You have experience with account-based marketing

You have had brand management experience

You have consulting or other professional services experience
Read Full Job Description