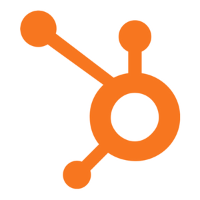 Inbound Sales Coordinator - Latin America
Responsibilities:
Answering inbound calls from Latin American prospects (with some lightweight sales-qualifying) and answering basic questions about the Hubspot product.
Setting up appointments with the appropriate Account Executives.
Responding to all voicemails ASAP and following up with the appropriate internal team member to make sure the call is properly addressed.
Chatting online with website visitors who are interested in learning more about our software.
Responding to sales inquiries via email.
The career trajectory for this role would be a job in sales.
Ideal Candidate Qualifications:
0-1 years experience in customer service/sales environment

Professional fluency in Spanish, Portuguese is a plus

Life long learner, loves a challenge, is a true problem-solver

Excellent communication skills, both written and verbal

Your friends describe you as independent and reliable

Can act as an intermediary between prospects and internal teams (sales).

You take initiative and proactively seek out the resources needed to solve the problem at hand.

You can drive your own boat: the ability to fearlessly use the resources at fingertips to resolve technical challenges especially when you don't know the answer

Eager to launch a career in sales

Salesforce experience a plus
Read Full Job Description