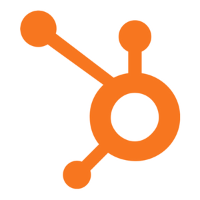 Inbound Consultant
Hi. We're HubSpot.
HubSpot is the world's leading inbound marketing and sales platform. Over 19,000 customers in more than 90 countries use HubSpot's software, services, and support to transform the way they attract, engage, and delight customers.
A global company with offices in Cambridge, MA, Portsmouth, NH, Dublin, Ireland, Sydney, Australia, Singapore, and Tokyo, HubSpot transforms how organizations market and sell. Through its unique approach to company culture, HubSpot has also redefined how people work and live. Our commitment to autonomy, flexibility, and transparency prompted the creation of our Culture Code, which has gone viral, amassing more than 2M views. Ensuring that our customers and employees are continually growing and learning has helped make HubSpot a Best Place to Work in the eyes of Glassdoor, Fortune, Entrepreneur, Inc. The Boston Globe, and the Boston Business Journal. 
If you are looking for a place where you'll tackle big problems alongside some of the most talented and dynamic people you've ever worked with, HubSpot might just be the place for you. Join us! #inboundjobs
What is an Inbound Consultant?
The Premier Services team works with our customers on an ongoing basis to develop personalized, long-term relationships. As an Inbound Consultant (IC) on the Premier Services team, you will develop deep relationships with customers earning a position as a trusted advisor as you guide them in executing their marketing campaigns and strategy. In this role, you will deliver HubSpot software training and implementation support, guide their ongoing campaign-based marketing strategy and be responsible for delivering quarterly strategic reports.
This role has an 80/20 split between strategic marketing support and account management. 80% of your time is spent on driving strategic development and execution. 20% of your time is spent on general account management activities and being an internal advocate for the customer.
You are:
A customer advocate

Adaptable

Ambitious

Creative

An analytical thinker
You need to have:
Exceptional understanding of customer service, and inbound marketing best practices

Ability to manage and develop a marketing campaign

Ability to drive customer success with the HubSpot software
What does the role entail?
As an Inbound Consultant you will:
Work with recurring services customers on an ongoing basis to provide strategic advice as well as help to plan and build marketing campaigns.

Build deep relationships and turn your customers into power users of HubSpot.

Use your marketing knowledge, creativity, communication skills, and organizational skills to help deliver tangible, positive results to our customers' marketing efforts

Become the trusted advisor for your customers

Drive product adoption across your customer base

Develop and execute campaigns with customers

Help customers use the inbound methodology as well as sales & marketing best practices to get the most out of the HubSpot product

Increase the retention rate across your customer base

Write and deliver Quarterly Strategy Reports

Assist customers with account needs
Read Full Job Description