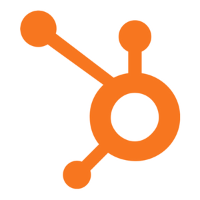 Implementation Specialist, Sales Division
Hi. We're HubSpot.
HubSpot is the world's leading inbound marketing and sales platform. Over 19,000 customers in more than 90 countries use HubSpot's software, services, and support to transform the way they attract, engage, and delight customers.
A global company with offices in Cambridge, MA, Portsmouth, NH, Dublin, Ireland, Sydney, Australia, Singapore, and Tokyo, HubSpot transforms how organizations market and sell. Through its unique approach to company culture, HubSpot has also redefined how people work and live. Our commitment to autonomy, flexibility, and transparency prompted the creation of our Culture Code, which has gone viral, amassing more than 2M views. Ensuring that our customers and employees are continually growing and learning has helped make HubSpot a Best Place to Work in the eyes of Glassdoor, Fortune, Entrepreneur, Inc. The Boston Globe, and the Boston Business Journal. 
If you are looking for a place where you'll tackle big problems alongside some of the most talented and dynamic people you've ever worked with, HubSpot might just be the place for you. Join us! #inboundjobs
As an Implementation Specialist for the Sales Product Division, you will guide customers through initial planning, software setup and training for the CRM, Sales and/or Reporting tools. 
We're looking for top Implementation Specialists to join our small, customer-driven team to work on a variety of projects including:
Delivering engaging, high-impact implementation and training services (via phone and web conference software) that drive sustained product usage

Ensuring all customers adopt the tools and complete the required technical setup as quickly as possible

Helping to improve and scale the CRM and Sales software setup and activation processes

Researching, troubleshooting and solving complex software issues

Creating a true "HubSpot experience" for all customers and doing anything it takes to ensure a customer's long-term success 

Supporting principal-level consultants, program managers and leaders in customer success and retention efforts
Be a part of our dynamic and growing team! Use your creativity and training skills to help customers do big things! 
Read Full Job Description