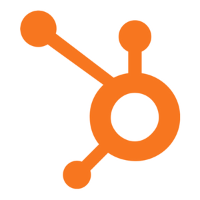 Implementation Specialist Manager
As an Implementation Specialist Manager (IS Manager), you will be responsible for hiring, training, coaching, and managing a team of new and established Implementation Specialists in a fast-paced and rapidly changing environment.
In this role, you will work closely with Services leadership to help build a team of world-class Implementation Specialists, execute and improve customer onboarding playbooks, and manage the balance of customer assignments and team throughput.
As part of our customer success-focused, results-driven organization you'll be responsible for maintaining a high standard of customer experience and driving sustainable, long-term customer adoption of the HubSpot product.
---
Job Details
In this role you will focus on a few key areas:
People Management

Coordinate with recruiting and internal teams to recruit, hire, and train new people.

Conduct effective 1:1 coaching sessions to help with skill and career development.

Display an ability to build confidence and trust in your direct reports.

Maintain a high level of team engagement and motivation.

Collaborate with internal teams to identify skill gaps and develop training programs.
Drive long-term customer adoption through successful onboarding.

Develop your team to deliver the best possible customer onboarding experience.

Build and tweak playbooks to improve effectiveness of onboarding program.

Use tools/automation to help team member achieve optimal productivity.

Analyze customer and performance data to make informed decisions about operational and procedural changes
---
Qualifications
We are looking for people who are:
Effective

Adaptable

Flexible

Analytical
With the following demonstrable skills:
Deep understanding of marketing and sales best practices

Adapt quickly to new software and constantly changing business requirements

Manage and develop a team of customer-facing staff

Identify and implement new programs that drive customer success

Use data to analyze results and make data-driven decisions
Ideally, with the following experience:
2+ years in software implementation or business consulting roles (or equivalent experience)

1+ years experience recruiting, coaching, and developing team members

1+ years experience handling customer escalations
Read Full Job Description