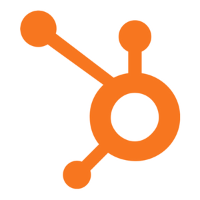 Growth Marketing Manager - HubSpot Success
HubSpot is hiring a T-shaped marketer to join our Growth Marketing team. In this role you'll be the 2nd marketer working on a new product HubSpot is building. We can't tell you what the product is because it's top secret. ;)
We're looking for someone who fits this description:
2+ years experience in growth marketing (or similar roles in product or marketing)

Passionate about growth marketing in SaaS/software. You're deeply invested in personal and professional growth.

Obsessive about understanding customer psychology.

Ability to make smart strategic decisions, matching customer needs with business needs.

Drives decisions with both quantitative customer data and qualitative customer feedback. Can articulate WHY a shift in the data might be happening.

Talented copywriter, content marketer, and overall storyteller.

Conscious of ROI (ex. P.I.E. framework) and obsesses over results. Strives for impact first, creativity second.

Prefers autonomy. You enjoy an environment where you're making your own decisions; not being told what to do next.

Excited about solving tough problems no one else has solved. Aggressive goals don't scare you, they excite you.
Here are a few things you'll be trying to solve:
Finding acquisition channels that will naturally attract new users to sign up for our free product.

Identifying predictive product usage metrics that indicate activation and retention.

Strategies and tactics for converting free users into paying users.
You should have the following skills or experience:
Designing experiments such as A/B tests or multivariate tests with proven track record of success

Creating content for landing pages, email onboarding, or blog posts

Data analysis through Excel (Pivot Tables, V-Lookups) referencing marketing, product, and/or customer data.

Strong natural sense of design through both UX and visual design.

Experience working directly with product teams or software engineers

Ability to make HTML/CSS adjustments in code. Bonus points for Javascript.

SEO (on-page / off-page) and conducting keyword research.

General understanding of SaaS economics such as LTV, CAC, payback period, etc.

Bonus points if experience using HubSpot Marketing software!
Location is flexible for the right candidate. The product team is based out of Dublin, Ireland. The marketing team is split between Dublin, Ireland and San Diego, CA.
Read Full Job Description