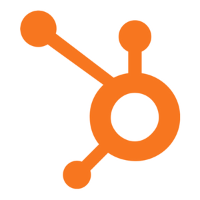 Front-End Web Developer
HubSpot is looking for an exceptional front-end web developer to join the marketing team. This is a great opportunity to work on a small team that has a VERY big impact on the entire organization. Our websites are seen by more than 40 million people each year; HubSpot.com alone is ranked as one of the top 500 most visited websites in the world.
As a web developer on marketing team, you will work closely with HubSpot's product, design, and user experience teams to help manage and build amazing websites, including HubSpot.com, Blog.HubSpot.com, Inbound.com, and several other online tools (there is no shortage of awesome projects to add to your portfolio!). The ideal candidate will have a solid understanding of web development, interaction, and usability.
We're on a mission to build one of the best web experiences in the world – but we need your help to do it.
Required Skills:
3+ years of web development experience

Solid understanding of CSS and cross-browser compatibility. You're super comfortable coding complex, responsive layouts and designs from scratch

Basic understanding of Javascript, more advanced JS knowledge a plus

Experience with modern version control (github, bitbucket)

Familiarity with front-end frameworks (bootstrap, backbone, etc.)

Experience using a CSS pre-processor (SASS or LESS)

You have portfolio of work or projects that you'd love to share with us
Attitude
You enjoy building websites and front-end apps to the point where you code them in your sleep

You're self-motivated. You like thinking up and executing your own ideas. You don't need much external supervision

You're always learning new technologies and looking to advance your skills by building things during nights and weekends

You're organized and detail oriented enough to manage projects with many moving parts

You play well with others

You get stuff done. But you also care about quality work

You're fearless about pushing code

You don't just want to make things that are just cool or trendy, you want to make things that drive business value
HubSpot is the world's leading inbound marketing and sales platform. Over 19,000 customers in more than 90 countries use HubSpot's software, services, and support to transform the way they attract, engage, and delight customers.
A global company with offices in Cambridge, MA, Portsmouth, NH, Dublin, Ireland, Sydney, Australia, Singapore, and Tokyo, HubSpot transforms how organizations market and sell. Through its unique approach to company culture, HubSpot has also redefined how people work and live. Our commitment to autonomy, flexibility, and transparency prompted the creation of our Culture Code, which has gone viral, amassing more than 2M views. Ensuring that our customers and employees are continually growing and learning has helped make HubSpot a Best Place to Work in the eyes of Glassdoor, Fortune, Entrepreneur, Inc. The Boston Globe, and the Boston Business Journal. 

If you are looking for a place where you'll tackle big problems alongside some of the most talented and dynamic people you've ever worked with, HubSpot might just be the place for you. Join us! #inboundjobs 
Read Full Job Description