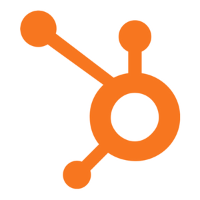 Executive Recruiter
Description:
The HubSpot recruiting team's mission is to drive our organization's global growth goals through a flawless process and a remarkable candidate experience. Our business is scaling globally and with that, we will continue to see an increasing need for top senior level talent to lead the various areas of our business. Critical to attracting and hiring that talent is a comprehensive recruiting playbook that thoughtfully engages our executive team on talent strategy, extensively maps the market, and effectively engages and nurtures external candidates.
The Executive Recruiter will be directly responsible for partnering with department leaders and senior executives across HubSpot to understand their senior talent needs, develop a strategy for identifying and engaging passive talent in the external market, and managing a comprehensive, objective interview process.
What you'll do:
Shape the strategic direction of executive recruiting at HubSpot and directly contribute to scaling our recruiting organization

Partner with hiring managers to understand their business objectives and corresponding long term senior talent needs, and define recruiting strategies to address them

Develop proactive sourcing strategies to engage and nurture a pipeline of passive talent

Collaborate with peers across People Operations and Leadership Development to ensure the competencies and behaviors we seek in our leaders are appropriately reflected in our interview processes

Establish a cadence of proactively mapping the external talent market, presenting to members of our executive team, and advising on external talent engagement and networking strategy
What we're seeking:
Proven track record of success in a full-cycle recruiting role focused on hiring executive-level talent; previous experience at a retained executive search firm and an in-house recruiting role preferred

An agile problem solver who thrives in ambiguity and is constantly innovating in the channels and resources to identify and engage senior talent

Effective oral and written communicator who feels natural presenting to a team of senior executives

An analytical thinker who is skilled at leveraging data and market insights to tell a story and drive a recruiting strategy
About HubSpot:
HubSpot is on a mission to help businesses grow globally. Thousands of customers worldwide use HubSpot inbound marketing and sales software to transform the way they attract, engage, and delight customers. Through its unique approach to company culture, HubSpot has also redefined how people work and live. Our commitment to autonomy, flexibility, and transparency prompted the creation of our Culture Code, which has gone viral, amassing more than 2M views. Ensuring that our customers and employees are continually growing and learning has helped make HubSpot a Best Place to Work in the eyes of Glassdoor, Fortune, Entrepreneur, Inc. The Boston Globe, and the Boston Business Journal. Founded in Cambridge, MA in 2006, HubSpot has offices in Portsmouth, NH; Dublin, Ireland; Sydney, Australia; Singapore; Tokyo, Japan; and coming soon to Berlin, Germany.
Read Full Job Description