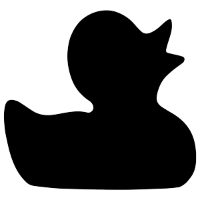 Education Services Intern - Summer 2017
LocationBurlington, MA
The Education Internship will work closely with our Education Services leader to ensure that Black Duck customers successfully adopt our products which will help Black Duck Software achieve revenue and customer satisfaction goals.  In this role, you will have an opportunity to exercise your business skills and some technical skills.  As part of a customer-facing organization, you will gain experience by supporting a customer facing function.  You will be exposed to both customer facing tools (such as a Learning Management System) and internal tools (for professional services automation and sales (Salesforce.com)).  This position reports to the Senior Director of Education Services in our Burlington, MA office location.
 
Responsibilities:
Assist with the creation of and deployment of learning materials for online and onsite training
Support the administration of various customer facing systems such as our Learning Management System
Support the consultants who are delivering training to ensure they have up-to-date materials and infrastructure to successfully deliver training
Research and maintain financial metrics (backlog, revenue, billable utilization, etc.)
Requirements:
Currently attending an undergraduate degree in Business or Computer Science or relevant discipline
Experience with or exposure to both desktop tools (Microsoft Office, Adobe Acrobat, etc.) and enterprise tools (such as Salesforce.com) a major plus
Self-starter approach to work, with an eagerness to consistently meet and exceed objectives
Unique blend of business and technical savvy; big-picture vision, and the drive to make that vision a reality
Ability to work in a hard-charging, dynamic, entrepreneurial environment
Willingness and ability to listen; genuine interest in understanding and solving client problems
Strong written and verbal communication skills, with the ability to prioritize and execute on initiatives
Detail-oriented, with high standards of quality work and have a proven track record of success
Ability to interact and team with others is essential.  Must be able to partner within organization to generate results
Demonstrated analytical capabilities including the ability to analyze and report metrics
 
About Black Duck
Organizations worldwide use Black Duck Software's industry-leading products to secure and manage open source software, eliminating the pain related to security vulnerabilities, compliance and operational risk. Black Duck is headquartered in Burlington, MA, and has offices in San Jose, London, Belfast, Frankfurt, Hong Kong, Tokyo, Vancouver, Seoul and Beijing.


Read Full Job Description