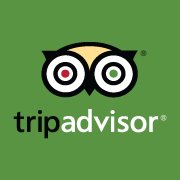 Diversity & Inclusion Program Manager
The Diversity and Inclusion Program Manager is to work closely with the Director of Philanthropy and Inclusion in the development and implementation of TripAdvisor's global Diversity and Inclusion (D&I) strategic objectives, programs and initiatives. This individual will assist with the design and execution of our D&I strategy and platform, and will work independently, in a highly-organized manner, to craft and deploy strategies that support a more diverse and inclusive global workplace for our employees. The D&I Program Manager will also provide program and project management support to execute D&I initiatives and efforts while managing the scope, budget and timeline ensuring requirements are met.
This person will be a key member of TripAdvisor's Global Philanthropy and Inclusion Team, responsible for driving Global Corporate Citizenship, including all corporate philanthropic giving, employee volunteer and community building initiatives, and external community engagement. This person will work in a highly matrixed environment requiring an ability to influence and partner, with or without direct reporting authority, across many groups including HR, Talent Acquisition, HR Business Partners, L&OD, Benefits, Office Experience, and more.
You must be a forward-thinking and dynamic professional, with the ability to manage multiple tasks, make informed decisions, influence at all levels of the organization and deliver achievable and measurable results, in support of our D&I objectives and metrics. The ideal candidate should not only be passionate about delivering meaningful solutions, but also develop rigorous goal­setting, measurement and continuous improvement disciplines, and be passionate about advocating for the advancement of D&I within our greater People Strategy.
RESPONSIBILITIES
Facilitate the development, implementation and maintenance of D&I initiatives, programs, tools and resources across the organization including Employee Resource Groups, onboarding, navigation, career development, mentoring program, building business acumen, leader led forums, and cohort immersion groups, among others

Ensure all programs are scalable, automated and have a global reach

Support the evolution of our D&I scorecard and metrics used to measure success

Liaise with finance and maintain D&I budget by managing program spending, vendor contracts and payments, and shared costs supporting company initiatives and/or programs while reporting and tracking spending by quarter

Work in partnership with our Learning & Development team to integrate, assess and infuse D&I concepts and applications into training and learning initiatives and select curriculum

Partner with HR Information Systems (HRIS), HR Business Partners, and Talent Acquisition to design and implement D&I infrastructure (tools, templates, databases, technology solutions, etc.) to embed D&I into core HR and business processes

Develop and maintain D&I dashboard in Workday (with guidance from HRIS) gathering necessary data, statistics and employee information in monthly report

Plan and execute large and small scale D&I events and projects supporting various business and site D&I programs and initiatives

Develop and foster strong relationships with external community and professional groups in Greater Boston, nationally and globally, as needed, focused on improving diversity representation and inclusive workplace cultures within corporations

Responsible for supporting communication of D&I content for company materials (e.g. website, recruiting materials, etc.), award submissions and otherwise maintaining D&I content internally and externally

Analyze and present trends in the area of D&I and stay abreast of best practices and benchmark leading companies and programs. Proactively keep key stakeholders updated and make recommendations to design new and/or modify existing initiatives

Be a consistent role model of the TripAdvisor Purpose & Values

PERSON SPECIFICATION/SKILLS/QUALIFICATIONS/EXPERIENCE
Bachelor's degree required in Organization Development, Human Resources, Business Administration, or closely related discipline

5-7 years of experience in Corporate Social Responsibility and/or Human Resources, in particular designing and delivering employee diversity and inclusion programs, increasing diversity representation and creating corporate social responsibility initiatives aligned to company mission. Previous experience in tech industry preferred

Strategic, integrative thinker who is able to understand the cross-departmental relationships necessary to implement company-wide change

Proficient in project planning, project management and stakeholder management

Global perspective and ability to identify and respond to regional differences and needs

Experience managing a budget including tracking spend, coordinating budget allocations and providing quarterly budget updates

Effective communication, facilitation, persuasion, and influencing skills. Ability to interact, present and communicate with all levels of the organization

Strong leader who is able to lead in ambiguity

Able to influence without authority

Strong facilitation and collaboration skills

Ability to work independently, set priorities, plan workflow and take initiative

Exceptional PowerPoint and Excel skills; Experience with WorkDay and various HR internal technology platforms, preferred

Ability to demonstrate awareness and understanding of multiple dimensions of diversity: race, ethnicity, gender, generation, sexual orientation, disability, linguistic, professional, and other differences that make us unique
*LI-LM1
Read Full Job Description