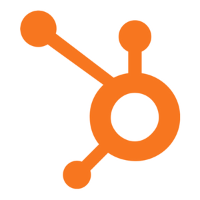 Director of Support
Director of Support HubSpot
HubSpot's customers are our inspiration and our business. HubSpot Support is a central pillar of customer success as well as a key business differentiator for HubSpot's business.
The Director of Support at HubSpot oversees all responsibility for this key customer-facing team. HubSpot support is a global 24/7, follow-the-sun, omnichannel organization and is responsible for tens of thousands of customer interactions per month across 4 sites: Cambridge, MA; Portsmouth, NH; Dublin, Ireland; Singapore, Singapore.
At HubSpot, we've recently made two significant strategic changes, releasing new freemium products and combining our service and go-to-market motions across product lines.
With these steps forward, we're adapting our traditional support playbook for a new type of user by building freemium, community-based support on top of our existing best-in-class program.
This role represents a special opportunity for impact and growth as HubSpot's business, customers, and team expand.
Multiple teams comprise Support at HubSpot. These include:
Frontline Customer Support Specialists. This team is the epicenter of the customer interactions as well as a launchpad for long, successful HubSpot careers.

Backline subject matter experts, called Product Experts. This team sits between frontline support and product/engineering, acting as a resource to the frontline and a critical feedback loop to our software.

Support management: both frontline and backline teams have management structures, with regional and team-level leadership. Manager responsibilities include day-to-day execution like SLA achievement and customer NPS benchmarking, as well as team professional development, operations, and more.

HubSpot Community: In addition to its paying customers, HubSpot nurtures a growing and vibrant community of free software users. We support our freemium users through a community of users, partners, and HubSpotters. This will increasingly become a core part of HubSpot's business as it grows.



The right person for Director of Support at HubSpot:
Cares deeply about both customer success and employee success

Is technical enough to partner internally with leaders in product and engineering, plus go-to-market savvy enough to partner with leaders in sales and marketing

Owns a strong vision for freemium user success and community-based support

Excels operationally in running large, multi-faceted organizations

Can inspire mission and strategy for global teams of high-velocity employees

Can partner with peers in customer implementation, account management, education, and more to develop HubSpot's overarching customer success strategy



Qualifications that make you especially well-suited are:
8+ years in customer-focused leadership positions

Deep, intuitive SaaS knowledge gained from experience in fast-growth organizations

Experience with large global teams and organizing for scale

Experience with multi-lingual, multi-channel customer-facing models

A successful track record of change management, organizational design, and leadership development

Operational experience with marketing, sales, CRM, service, or similar software platforms



Interested in joining us on this ride as a key part of our customer experience and team? We want to meet you.
Read Full Job Description