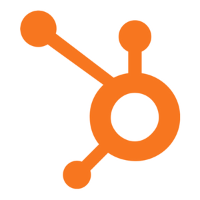 Director of Design
Are you a curious, supremely talented, brand-building designer with a portfolio, personality, and professional pedigree that screams: "hire me!" Well then, great. Let's continue.
We're looking for a Director of Design on our Creative Team with proven experience and expertise on a variety of platforms and with varied audiences. You're someone (amazingly talented) with multi-platform, multi-audience design skills who can help our growing team bring the biggest ideas to life.
So, what's HubSpot's Creative Team?
A skilled and savvy team of web and studio/experiential designers and video producers, editors and photographers, we're an in-house creative agency tasked with answering HubSpot's most ambitious questions.
The Creative Team works on strategic projects across web, social, print, OOH, event, and environmental, while reinforcing our brand positioning and visual identity. We're also a big force in the creative for INBOUND, which draws nearly 20,000 people from around the globe for a week of inspiration and education in Boston each year, as well as all year long online with our newly launched INBOUND Studio.
That's us. Now who are you?
So, as we imagine it, you've got the creative chops. Seriously. You're impressive and you've got the work that tells a storied, well, story. You live, breathe and love design. You're an equally balanced maker and idea co-baker. Oh, and you're a boundary breaker, too. Your advanced knowledge of web and graphic design and branding across multi-disciplinary environments has taught you no one design challenge ever fits comfortably into a single, specific design discipline.
While managing the web and studio designers and reporting to the Director of the Creative Team, you'll help express the HubSpot and INBOUND brands through creative and effective design. In addition, you'll collaborate with, coach and grow your team of designers to continually refine and center the HubSpot design language and create innovative, great-looking design that people love (and love sharing with others). 
Still feeling good about this and checking the boxes? Good. Here are a few more:
Superb attention to detail. Check?

A natural, optimistic problem-solver. Check?

Ability to work on multiple projects concurrently. Check?

Skilled at providing precise, actionable feedback and guidance to help others grow as designers and in their career. Check?
Our new Director of Design must:
Lead the strategic design process, including brainstorming, concepting and collaboration on campaigns with larger global marketing team

Challenge the team to innovate the design process and bring greater remarkability to HubSpot's visual assets, including anything from web and social media, environmental design, event branding, and print to informational graphics, executive presentations, photography, logos, and SWAG.
An ideal Director of Design candidate will:
Work best in a participatory, team-based environment by supporting and inspiring teams through collaboration as well as direction, vision, and planning of all aspects of visual deliverables.

Bring a strong portfolio and expertise of web design and experiential/studio design

Have strong verbal and visual presentation skills, being able to deliver a clear "point‐of‐view" relating to their design.

Help establish, manage and reinforce primary design guidelines for programs and understand the value of design and branding within a business context; Champion a unified One HubSpot approach to our design across the entire organization.

Take personal accountability for on-time deliverables and expertly crafted design that reinforces our style guide and standards

Develops positive, innovative partnerships with other disciplines (Brand Strategy, Video, Web Strategy, Technology, Product and Social) to create remarkable user experiences

Have a strong understanding of digital media that includes but not limited to: Social Media, Mobile, Online, and Digital
A few more requirements still:
Minimum of 10 years of experience with recognized brands

A portfolio with strong design samples that showcase various areas of expertise, including web and production design

Extensive applied knowledge of Adobe Photoshop, InDesign, and Illustrator

Experience creating conceptual mockups to comps

Has developed and maintained brand style guidelines and assets

Strong typographic skills

Incorporates the best design and technology practices to provide cohesive support of creative work; experience in automation of design tools for efficiency and scalability
To be considered, please provide us with your resume, a link to your online portfolio, and brief note on why you'd like to join the team.
About HubSpot
HubSpot is the world's leading inbound marketing and sales platform. Over 30,000 customers in more than 90 countries use HubSpot's software, services, and support to transform the way they attract, engage, and delight customers. A global company with offices in Cambridge, MA, Portsmouth, NH, Dublin, Ireland; Sydney, Australia; Singapore, and Tokyo, Japan HubSpot transforms how organizations market and sell. Through its unique approach to company culture, HubSpot has also redefined how people work and live. Our commitment to autonomy, flexibility, and transparency prompted the creation of our Culture Code, which has gone viral, amassing more than 3M views. Ensuring that our customers and employees are continually growing and learning has helped make HubSpot a best place to work in the eyes of Glassdoor, Fortune, Entrepreneur, Inc. The Boston Globe, and the Boston Business Journal.
If you are looking for a place where you'll tackle big problems alongside some of the most talented and dynamic people you've ever worked with, HubSpot might just be the place for you. Join us! #inboundjobs
Read Full Job Description