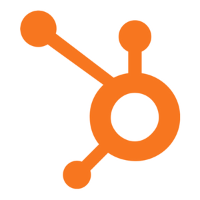 Director of Community, Inbound.org
Inbound.org is an online hub where good marketers come to get better. You have an idea? Share it. You need to find or post a job? Do it. You want to connect, interact, comment, & learn? Well my friend, you're in the right place…
Today Inbound.org is looking for a director to run the community responsible for the following areas:
Weekly Active User Growth
The person who fills this role will own the vision and marketing strategy for the inbound community. Responsible for growing our weekly average users, you'll be charged with analyzing usage data and devising experiments to help us answer questions such as: What features do we add to increase repeat engagement across the community? What features do we sunset?
Revenue Growth
Revenue to support the community comes in the form of paid job postings. You'll work with the community manager and marketer to drive demand for posting jobs on Inbound.org and support them.
Management
The individual who fills this role will manage a team of engineers, community managers and marketers responsible for community growth and engagement. Experience empowering staff and working collaboratively on complex challenges is essential.
Launch Strategy
This year Inbound.org will launch its mobile app. In addition to continuous growth of the web-based community, you will be responsible for the go to market strategy for this new product, devising a launch strategy to fuel first-time downloads, on-going usage and reviews.
The ideal candidate will have the following characteristics:
Expert-level understanding of how to analyze and use data to advance a goal

Experience devising growth strategies for an online property or product

Strong ability to articulate the value prop of inbound.org

Experience working with small teams to achieve aggressive goals

Experience working with developers, designers and content creators

Experience (personal or professional) with the dynamics of online communities
Technical Skills:
Mixpanel, SQL
Read Full Job Description