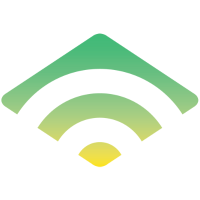 Designer
Designer
We're looking for an associate designer who likes to try things and take chances with design. We are a small but mighty creative team in Marketing that is focused on clever problem solving and building the design culture here at Klaviyo. You will play an important role in that by working on and defending the Klaviyo brand, taking part in team brainstorms, and designing awesome content, web experiences, advertising, data visualization, and marketing collateral.
Your responsibilities include:
Content Design.
We make a lot of reports, case studies, guides, training sessions, and more to help ecommerce marketers get better results from email. You'll work on all of this — making graphics and illustrations, visualizing data, designing web page templates, and building example emails.
Website Design.
You'll work on designs for the Klaviyo website pages; creating icons and imagery, helping with website testing, and improving user experiences.
Advertising Design
. You are on the front lines to make sure we are consistently putting our best foot forward, building creative for online banners, landing pages, and other advertising that gets the Klaviyo brand out in the
world.
Swag!
We love swag (you can tell from the !) We make it way more fun than just a logo on a shirt. You'll be working with the team to come up ideas and designs for t-shirts, as well as hats, bags, and just about anything else you can think of.
Getting Started / Key Outcomes
In the first
30 days
, you'll have:
Understanding of our brand, product, and audience. Familiarize yourself with the creative project management process (project requests, kickoffs, working with the rest of the marketing team to see a project throughDesigned banners and landing pages for advertising programs.
Within
90 days,
you'll have:
Design one content asset, like a guide or ebook from start to finishWorked on 2-3 page for the website; designed for a responsive experience and with marketing goals in mindWorked on at least one swag project (T-shirts, hats, etc)
Before you hit your
first year anniversary
, you'll:
Work with the creative team on brand efforts: helping to build a style guide ,are producing work that follows it and acting as its defending within the
company. Be
an active contributor to Klaviyo's
dribble
account. Have worked on a tradeshows or event with the creative team from start to finish; including brainstorming, planning, design and asset delivery.
About You:
You're a conceptual thinker. You like big ideas and figuring out how to bring it to life. You thrive in fast-moving environments and are impatient about getting your work out into the world. You love collaboration and aren't afraid to speak up when you have an idea. You're always learning, from those around you, or by jumping in to figure something out on your own. You're detail oriented. If you notice it's a pixel off you just HAVE to go back to nudge it over - you can't help yourself (sorrynotsorry). You're passionate about the design industry — you look at other brands and read about design trends. Bad kerning on signs drives you nuts! You probably redesign ads on the T in your head. You want to work with people that feel the same way. About Us:
Klaviyo is a team of people who are crazy motivated by growth. It's what we help our customers do: grow their ecommerce businesses by making it possible and easy for them to use their data to power better email marketing. It's how we behave as individuals: we're all deeply passionate about learning. It's how we manage our business: we have thousands of paying customers, we're profitable, and we're growing insanely fast. And it's what our culture is all about. Working at Klaviyo means you'll work on things you never imagined you would; you'll grow in ways you didn't consider possible; and you'll do the best work of your career with people who are just as motivated and talented as you are.
Read Full Job Description