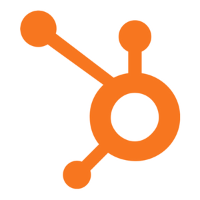 Data Growth Analyst, Marketing Operations
We're looking for a Data Growth Analyst to join our growing Marketing Operations Team. The HubSpot Marketing Operations Team is the team that supports the marketing team's operational needs, including database management and data analysis.
We're tech and data geeks through and through.
Responsibilities include:
Building reports to monitor marketing team performance metrics.

Work with other members of the marketing team to run analysis that help the broader marketing team focus and optimize their efforts

Leveraging BI software (Looker) to run analyses on our marketing and sales data.

Fluency in our Salesforce system and data flow.

Serving as an authority on data stored in multiple systems (HubSpot, Salesforce and Looker) and data analysis techniques.

Supporting marketers who need assistance analyzing data and interpreting results to drive decisions.
Requirements include:
3 to 5 years of experience in analysis 

Critical thinker and creative problem-solver

Fluency in SQL

In depth knowledge of Looker or similar BI software

Knowledge of Salesforce

Experience using complex data analysis techniques to inform strategies

Experience building demand and forecasting models (not required, but a willingness to learn this ideal)

Someone who is comfortable defining marketing metrics and will focus analyses on producing *actionable* insights

Someone who will bring fresh ideas on how we can improve our existing systems and better support the Marketing team

Bachelor's degree required
About HubSpot: 
HubSpot is the world's leading inbound marketing and sales platform. Over 15,000 customers in more than 85 countries use HubSpot's software, services, and support to transform the way they attract, engage, and delight customers.
Headquartered in Cambridge, MA, with global offices in Dublin, Ireland, Portsmouth, NH, Sydney, Australia, and Singapore, HubSpot's products help organizations transform how they market and sell, while HubSpot as a company is committed to redefining how people live and work through its unique approach to company culture. Specifically, HubSpot's Culture Code has gone viral, amassing more than 1.8M views, and our commitment to transparency and autonomy has helped make HubSpot a Best Place to Work in the eyes of Fortune, Glassdoor, The Boston Globe, Entrepreneur, and the Boston Business Journal.
Read Full Job Description