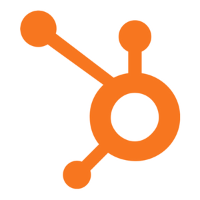 Customer Success Manager, HubSpot for Startups
HubSpot is the world's leading inbound growth platform. Over 31,000 customers in more than 90+ countries use HubSpot's software, services, and support to transform the way they attract, engage, and delight customers.
HubSpot for startups is a global program with a mission to help startups grow. The program has been a key part of HubSpot's disruptive prevention strategy, and has achieved 200% YOY growth. 2017 is a key year for the program, as the scale up phase begins. The ecosystem consists of 500+ global startup partners (accelerators, incubators, and seed-stage VC's) and over 1,000+'s of startup customers. You can learn more here: www.hubspot.com/startups
HubSpot is looking for a Customer Success Manager, HubSpot for Startups. You'll be a member of the Startup Success Team and help manage a big book of fast growing startup customers in a team-based management model.
As a Customer Success Manager, HubSpot for Startups:
You are:
Passionate about startups and the startup ecosystem

Passionate about customer success and experience

Able to quickly diagnose and solve problems with curiosity and creativity

Willing to Embrace challenges and change

Someone who invests in relationships with customers and colleagues

Innovative and will positively contribute to a team environment
You will execute on the following responsibilities:
Be part of a small team who serves as the point of contact for thousands of customers

Manage incoming customer inquiries and deliver strategic office hours calls

Perform customer health checks by analyzing account usage, success and engagement

Partner with internal teams to maintain and grow customer investment across HubSpot's platform

Collaborate with the HubSpot for Startups team to programmatically improve the customer experience and retention
You have:
Genuine interest in the startup ecosystem

Interest in solving problems and growing your career

Self-motivated and organized

Excellent problem solving and critical thinking skills

Aptitude for learning software and are tech-savvy

Prior experience in a customer service or consulting role

Ability to manage multiple priorities while maintaining strict attention to details

Strong communication skills and the ability to effectively drive a phone conversation

The ability to thrive in a fast-paced environment

A verifiable track record of consistently meeting and exceeding goals
Pluses:
Experience working with startups or previously ran a startup of your own

Understanding of marketing and sales best practices

Customer Success experience at a SaaS organization

Fluency in other languages

Experience working in or with startups
Read Full Job Description