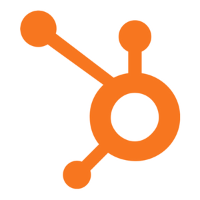 Customer Success Manager
Hi. We're HubSpot.
HubSpot is the world's leading inbound marketing and sales platform. Over 19,000 customers in more than 90 countries use HubSpot's software, services, and support to transform the way they attract, engage, and delight customers.
A global company with offices in Cambridge, MA, Portsmouth, NH, Dublin, Ireland, Sydney, Australia, Singapore, and Tokyo, HubSpot transforms how organizations market and sell. Through its unique approach to company culture, HubSpot has also redefined how people work and live. Our commitment to autonomy, flexibility, and transparency prompted the creation of our Culture Code, which has gone viral, amassing more than 2M views. Ensuring that our customers and employees are continually growing and learning has helped make HubSpot a Best Place to Work in the eyes of Glassdoor, Fortune, Entrepreneur, Inc. The Boston Globe, and the Boston Business Journal. 
If your idea of Customer Success is rooted in an intrinsic motivation to help others find solutions to their challenges, we should talk. Our mission is to drive an exceptional experience and sustained value for HubSpot customers through building trust and consulting on the HubSpot software.
Our Customer Success Managers possess an unrivaled sense of autonomy, ownership, and dedication to helping each customer realize their intended value with HubSpot. Customer Success Managers have the opportunity to grow their careers through a focus on role competency development and a performance-based promotion path.
As a Customer Success Manager
You will:
Be passionate about customer success and experience

Solve problems with curiosity and creativity

Embrace challenges and change

Commit to getting better every day

Invest in relationships with customers and colleagues

Contribute to a positive team environment
You will execute on the following responsibilities:
Be the trusted advisor and advocate for 100-200 customers

Engage customers proactively with regular strategy calls to drive value and usage across HubSpot's platform.

Ascertain customer goals and collaborate on customized inbound strategic plans while driving customer accountability.

Perform data-driven reviews and analysis on customer portfolio to prioritize opportunity and risk.

Resolve customer inquiries by aligning customers with the right resources.

Partner with internal teams to maintain and grow customer investment across HubSpot's platform.
You have:
Excellent problem solving and critical thinking skills

Aptitude for learning software

Prior experience in a customer service or consulting role

Ability to manage multiple priorities while maintaining strict attention to details

Strong communication skills and the ability to effectively drive a phone conversation

The ability to thrive in a fast-paced environment

A verifiable track record of consistently meeting and exceeding goals
Pluses:
Understanding of marketing and sales best practices

Customer Success experience at a SaaS organization

Fluency in other languages
Read Full Job Description