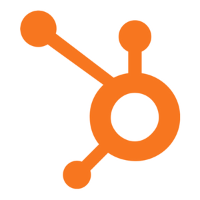 Corporate Account Executive
Hi. We're HubSpot.
HubSpot is the world's leading inbound marketing and sales platform. Over 19,000 customers in more than 90 countries use HubSpot's software, services, and support to transform the way they attract, engage, and delight customers.
A global company with offices in Cambridge, MA, Portsmouth, NH, Dublin, Ireland, Sydney, Australia, Singapore, and Tokyo, HubSpot transforms how organizations market and sell. Through its unique approach to company culture, HubSpot has also redefined how people work and live. Our commitment to autonomy, flexibility, and transparency prompted the creation of our Culture Code, which has gone viral, amassing more than 2M views. Ensuring that our customers and employees are continually growing and learning has helped make HubSpot a Best Place to Work in the eyes of Glassdoor, Fortune, Entrepreneur, Inc. The Boston Globe, and the Boston Business Journal. 
If you are looking for a place where you'll tackle big problems alongside some of the most talented and dynamic people you've ever worked with, HubSpot might just be the place for you. Join us! #inboundjobs
HubSpot Corporate Account Executives are responsible for generating revenue above quota with mid-market companies that operate with 200-2,000 employees. This is a role within one of the fastest growing segments at HubSpot. Corporate Account Executives manage a $1M dollar pipeline, develop a target account strategy and acquire new customers within a defined territory.
Corporate Account Executives are expected to acquire a minimum of three customers per month with a very consultative sales process. Be prepared to uncover business pains, articulate ROI and deliver customized product demonstrations to help prospects understand the importance of embracing the digital evolution in sales and marketing. This is an extremely fast paced environment. 
Leads are marketers of all levels that have either come to HubSpot looking for help with their online marketing and digital strategy, or the Account Executive and Inside Sales Associate specifically targeted them as a good fit based on job role, product offerings and/or industry vertical.
In this role, you will:
Join HubSpot's fastest growing segment

Be responsible for achieving a monthly quota

Quarterback the resources needed to acquire customers

Accurately forecast your business within 90%

Coach and manage your Inside Sales Associate

Master Inbound marketing methodology

Become an expert at using HubSpot's Software

Proactively generate new pipeline opportunities in your territory

Broaden HubSpot's Up-Market Brand Awareness

Leverage your creativity, intellect and GSD attitude, in order to win new business.
You need to:
Have high ethical standards and values consistent with ours-hard work, integrity & team player.

Embody HEART attributes

Evidence that you have consistently been a Top Producer (as defined by production results that put you at the top 5% of your peers) and / or, Over Quota / President's Club every year.

Have experience in closing a wide scope of deal sizes, large deals ($250K+) to transactional quick hits ($25K-$100K) and be comfortable with a hybrid sales environment - primarily selling over the phone.

Some experience with a startup is preferred

Experience in successfully executing complex sales cycles with C-Level executives.

Formal sales training a must: Consultative-selling style and Solution-Selling training strongly preferred
You should have:
Experience within a sales team that produces and exceeds their goals consistently

A sharp focus on your professional and personal goals

Emotional intelligence and natural curiosity

Strong listening skills and be coachable

Tons of energy, passion, humor, compassion, and enthusiasm

Superior communications skills

Exceptional transactional closing skills

Facility with Google Apps, and Salesforce.com
Read Full Job Description