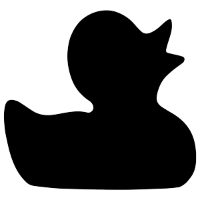 College Campus Recruiter
LocationBurlington, MA
As a College Campus Recruiter, you will lead our program and recruit college students for various departments, under the direction of the VP of HR. You will interact with college professionals and faculty, and offer leadership and oversight to Hiring Managers and Recruiting Staff participating in the program.
You will help evaluate the success of our programs as well as develop the continual evolution of our on campus strategies. In addition, you will work with the recruiting team to help align their efforts with the overall campus strategy.
Responsibilities include, but are not limited to:
Directly interact with college professionals, career centers, and faculty to build brand awareness on campuses
Assist in evaluating the success of the programs as well as develop the continual evolution of on-campus initiatives
Coach, mentor, support all members involved with campus recruiting
Work with business leaders to meet the needs of their goals, specifically within our Engineering and Sales organization to continually staff entry level candidates
Analyze campus recruiting results, industry trends and issues
Resolve various issues arising within a campus recruiting cycle
Address various items within the campus process, either internal (support from various departments), or external (competition, compensation)
Determine the resources needed for campus recruiting, and provide recommendations to recruiting leaders team
Requirements:
Bachelor's degree or work experience equivalent
Minimum of 1 year related experience in campus recruiting
Demonstrated project management skills on multiple, complex projects
Strong understanding of the campus recruiting environment
Ability to attract and retain talent
Confident in building relationships and creating networks
Strong Influencing skills
Demonstrated leadership and natural authority
Analytical decision-making and problem-solving skills
Strategic planning skills
Computer skills, with an ability to utilize an applicant tracking system (Applicant Stack)
Strong knowledge of applicable recruiting policies
Willingness to travel within the New England region as needed for college and university visits

About Black Duck
Organizations worldwide use Black Duck Software's industry-leading products to secure and manage open source software, eliminating the pain related to security vulnerabilities, compliance and operational risk. Black Duck is headquartered in Burlington, MA, and has offices in San Jose, CA, London, Belfast, Frankfurt, Hong Kong, Tokyo, Vancouver, Seoul and Beijing. 
For more information, visit www.blackducksoftware.com
Read Full Job Description