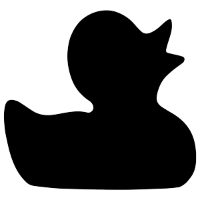 Business Operations Analyst
 LocationBurlington, MA
The Business Analyst is responsible for performing data analysis to support the business operations. Provide data driven insight on key business metrics, which will help understand and drive the business.  The Business Analyst is responsible for providing reporting, in-depth analysis and operational support to Black Duck's various sales functions and senior management and will serve as the go to person for sales forecasting, compensation, territory management and analysis.
The ideal candidate will effectively collaborate with stakeholders in Sales, Marketing, Customer Success and Finance to design, develop, or modify processes and/or technologies to deliver operational improvements and insight.  This role requires a mixture of business acumen and data analytics expertise.  Success in the role will require a self-starter with a passion for collaborating with others to solve problems.
Responsibilities include, but are not limited to:
Updates weekly, monthly and quarterly bookings forecast and works with the Manager of Sales Analytics and Reporting to provide insightful reporting on key metrics and analytics to drive company goals.
Build models to analyze bookings and pipeline trends, productivity, performance.
Tracking and reporting of Operating Expense and Hiring Plan
Present findings and recommendations to drive efficiency and effectiveness of the sales teams.
Assist with key sales planning activities during planning and budgeting cycle.
Ad-hoc analysis as required to aid management decision making.
Requirements:
Bachelor's degree, Finance, Economics, or Statistics
Results oriented, attention to detail, ability to prioritize multiple objectives and projects
Experience with a CRM system (i.e. Salesforce.com) and Business Intelligence tools
0- 2 years of experience in a Business or Financial Analysis role 
Proficiency in Microsoft Office Suite, specifically strong Excel competency and understanding of Power Point
Excellent analytical and problem solving skills, combined with strong business judgement and ability to present analysis in a clear and compelling manner
Ability to manage own workload and work efficiently and meet deadlines

About Black Duck
Organizations worldwide use Black Duck Software's industry-leading products to secure and manage open source software, eliminating the pain related to security vulnerabilities, compliance and operational risk. Black Duck is headquartered in Burlington, MA, and has offices in San Jose, CA, London, Belfast, Frankfurt, Hong Kong, Tokyo, Vancouver, Seoul and Beijing. 
For more information, visit www.blackducksoftware.com
Read Full Job Description