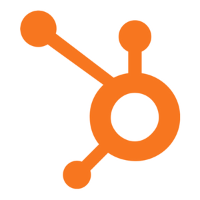 Business Development Representative (BDR) Manager
Hi. We're HubSpot. 
HubSpot is the world's leading inbound marketing and sales platform. Over 21,000 customers in more than 90 countries use HubSpot's software, services, and support to transform the way they attract, engage, and delight customers.
A global company with offices in Cambridge, MA, Portsmouth, NH, Dublin, Ireland, Sydney, Australia, Singapore, and Tokyo, HubSpot transforms how organizations market and sell. Through its unique approach to company culture, HubSpot has also redefined how people work and live. Our commitment to autonomy, flexibility, and transparency prompted the creation of our Culture Code, which has gone viral, amassing more than 2M views. Ensuring that our customers and employees are continually growing and learning has helped make HubSpot a Best Place to Work in the eyes of Glassdoor, Fortune, Entrepreneur, Inc. The Boston Globe, and the Boston Business Journal. 
If you are looking for a place where you'll tackle big problems alongside some of the most talented and dynamic people you've ever worked with, HubSpot might just be the place for you. Join us! #inboundjobs
As the North American Business Development Representative (BDR) Manager, you will be responsible for managing the BDR team as well as growing demand through support of the HubSpot sales organization. This person will also play a critical role in the alignment between sales and marketing.
You will be responsible for the training, coaching, and managing of new and established BDRs in a very fast-paced and rapidly changing environment. In this role, you will be working closely with sales and marketing leadership to execute our world class inbound sales process, properly forecast your SLAs around prospect response and engagement, help better optimize our pipeline generation methodologies, improve the prospect experience, uncover strategies to coach and develop, and create scalable ways to drive team success.
You will work closely with the executive management team, sales teams, sales training team, recruiting team, marketing team, and product team on tasks that help move larger company initiatives forward and drive overall business success. This will likely include cross collaboration and feedback on items each group is working on.
As a data-driven organization, you will be required to use a variety of measurement tools including Salesforce.com dashboards and reports, scorecards, and surveys to gauge the effectiveness of your work within your team.
In this role you will:
Lead by example by demonstrating HubSpot's core values (HEART) and inspiring a culture of top performing team players

Manage day to day leads, activities and tasks for BDRs

Manage the entire inbound and outbound pipeline generation process for North American BDRs

Display an ability to build confidence and trust with direct reports as well as provide developmental feedback for continuous improvement

Develop the sales skill set strategy and map out promotional path planning for BDR program

Maintain headcount via recruiting, selecting, and training new talent for your team as needed

Conduct effective one on one coaching sessions

Maintain a high level of team morale and motivation

Collaborate cross-functionally within the organization to move projects forward

Foster open and effective communication between the multiple roles within your team structure

Work to develop additional sales and inbound marketing training and learning programs that address the needs of the entire sales organization

Maintain professional and technical knowledge of inbound marketing and HubSpot
What you need to have to qualify:
3+ years of experience of quota carrying experience, previous management experience a plus, SaaS environment preferred

Prior experience in a high volume prospecting role comparable to HubSpot's BDR position

Experience coaching, leading and running a consultative sales process

Superior coaching skills around sales opportunities

Detail oriented and possess the ability to manage multiple objectives simultaneously

Strong analytic skills to identify team, sales, and program trends and results

You are versed in sales training and coaching best practices

You are versed in inbound marketing best practices

You have experience with and have coached to a variety of sales models/methodologies/processes

You have a good understanding of how technology works from a conceptual standpoint and can effectively and succinctly teach technical information to a non-technical audience

You love training and coaching. You are excited to make your team more successful and effective

You can adapt easily to a rapidly-changing environment

You have the ability to build relationships and command credibility with internal stakeholders

You have superior communications skills, excellent verbal capacity, incredible writing skills and the ability to capture an audience during a presentation

Advanced knowledge of Salesforce.com
Required Education
B.A. or B.S. degree (An MBA is a plus)
Read Full Job Description