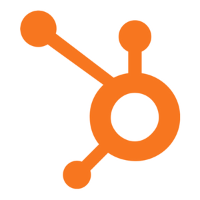 Business Development Representative
Hi. We're HubSpot. 
HubSpot is the world's leading inbound marketing and sales platform. Over 19,000 customers in more than 90 countries use HubSpot's software, services, and support to transform the way they attract, engage, and delight customers.
A global company with offices in Cambridge, MA, Portsmouth, NH, Dublin, Ireland, Sydney, Australia, Singapore, and Tokyo, HubSpot transforms how organizations market and sell. Through its unique approach to company culture, HubSpot has also redefined how people work and live. Our commitment to autonomy, flexibility, and transparency prompted the creation of our Culture Code, which has gone viral, amassing more than 2M views. Ensuring that our customers and employees are continually growing and learning has helped make HubSpot a Best Place to Work in the eyes of Glassdoor, Fortune, Entrepreneur, Inc. The Boston Globe, and the Boston Business Journal. 
If you are looking for a place where you'll tackle big problems alongside some of the most talented and dynamic people you've ever worked with, HubSpot might just be the place for you. Join us! #inboundjobs
HubSpot seeks a Business Development Representative (BDR) to join our sales team-- this is a phenomenal way to get into technology sales! Our team executes at an elite level (over 50 promotions on this team in 2016!) and we're looking for people who are interested in learning how to do the same. 
Our BDRs research prospective customers, create outreach strategies, and identify sales opportunities. You will conduct exploratory conversations with potential customers, use your business acumen to identify how HubSpot could help their business grow and successfully position the HubSpot value proposition.

In this role, you will:
Conduct high volume prospecting (60-100 activities per day) to qualify leads through calls, emails, and social media

Work closely and collaboratively with Sales Representatives to develop and implement appropriate prospecting strategies

Schedule marketing assessments and discovery meetings for Sales Representatives to further assess a prospect's business and potential for partnership with HubSpot

Conduct needs qualification calls with specific prospects as assigned

Get a mini-MBA! You'll learn how a variety of businesses operate, what challenges they face on a daily basis, and how technology can dramatically improve their businesses and employees' lives

Help small and mid-sized companies realize the potential of digital marketing

Set yourself up for a successful career by learning the necessary fundamentals to be a great sales person, leader and executive
You must have:
Track record of high achievement

Excellent written and verbal communication skills

Previous successful sales experience OR a strong desire to begin a sales career

The ability and desire to work in a fast-paced, challenging environment with peers who challenge you to be better

The desire to meet and exceed measurable performance goals

Naturally curious and passionate

The technical aptitude to master our sales tools

A keenly developed competitive nature

"One-speed" energy with a highly self-driven sense of motivation

The ability to deal with and thrive on objections and rejection on a daily basis
You should have:
Bachelors degree in Business or Liberal Arts

Previous sales experience in which you demonstrated the ability to meet or exceed sales quotas a plus (but not required)
This position offers a base salary and commission. You will receive thorough training to kick start your career. HubSpot employees who demonstrate high performance and commitment will have the opportunity for career development and advancement within sales. 
Read Full Job Description