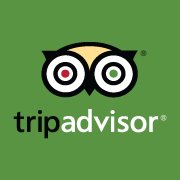 Analytics Manager, SEM
SmarterTravel, a TripAdvisor Company, offers travelers a portfolio of travel sites to help them find the right trip at the right price. We are a team of passionate professionals who push and drive and innovate like a start-up, but we also have a track record of success and we benefit from being a part of a large, public company.
We're looking for a leader who likes to solve puzzles. Someone who wants to be challenged by complex data-oriented issues, who can analyze a problem, recommend a fix, and execute on that solution. We want a creative, intelligent risk taker who can manage a portfolio that directly impacts the company's bottom line.
At SmarterTravel, the Search Engine Marketing (SEM) team is relied upon to manage hundreds of millions of keywords that bring thousands of consumers to our family of sites each day. As SEM Manager, you will build paid search marketing campaigns, design and implement tests that experiment with new strategies, and compile analyses to deliver improvements. You must be a fast thinker who adapts quickly to new information. You must also be able to ramp up the learning curve quickly to serve as coach, mentor, and role model to at least one direct report. We have the unique advantage of having dedicated, in-house developers, and you must have the desire to project manage automation to quickly innovate and execute solutions.
This is a vital role in our company, and you'll join a tight-knit group working together to grow our portfolio of travel websites. This means that we're looking for a good collaborator and communicator; someone who can work independently but with a team-first attitude.
General Responsibilities:
Oversee large, multi-national search engine campaigns

Lead cross-functional collaboration with other marketing channels on broader strategic initiatives

Regularly report SEM channel performance directly to senior management

Work very closely with search engine partners such as Google and Bing, ensuring that our sites stay ahead of the curve

Investigate and implement new technologies, services, automation capabilities, and/or vendor solutions that enhance SEM

Mentor and professionally develop junior members of the team, including direct reports in various locations

Regularly interact with senior SEM management to provide updates on regional performance and stay abreast of global channel priorities

Work cross-functionally to develop and roll out new initiatives across the business
Requirements:
At least 3 years of experience in a data-driven professional role

1+ years of direct people-management experience

Bachelor's degree in an analytical field such as statistics or mathematics

Expert level knowledge of Microsoft Excel and PowerPoint

Intermediate level or better knowledge of SQL and/or R

Experience managing large, cross-functional projects with diverse sets of stakeholders

Excellent written and verbal communication skills

Experience in digital media or e-commerce required, travel industry experience a plus

Experience in Adwords, Bing Ads, Adwords Editor & Bing Ads Editor a plus
At SmarterTravel, we have built an open & collaborative environment and we hire the people we want to work with (not just the ones with the right qualifications), but who also think different to us and challenge the status quo. We empower people, giving the support and autonomy needed to succeed. We embrace data to make decisions and overcome obstacles. We choose speed over perfection, but not at the expense of quality. We do what we do well, but we're always looking to make it better. Let us know if you'd like to help.
SmarterTravel is an equal opportunity employer and evaluates applicants regardless of an individual's age, race, color, gender, religion, national origin, sexual orientation, disability, veteran status, or musical preferences. We think a diverse team builds a better product.
*** This employer participates in E-Verify. The employer will provide the Social Security Administration (SSA) and, if necessary, the Department of Homeland Security (DHS) with information from each new employee's I-9 to confirm work authorization. ***
*LI-TW1
Read Full Job Description