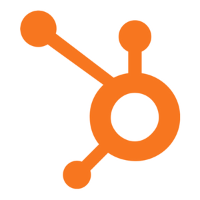 Account Executive- NonProfit & Higher Education
Hi. We're HubSpot.
HubSpot is the world's leading inbound marketing and sales platform. Over 18,000 customers in more than 90 countries use HubSpot's software, services, and support to transform the way they attract, engage, and delight customers.
A global company with offices in Cambridge, MA, Portsmouth, NH, Dublin, Ireland, Sydney, Australia, Singapore, and soon to be Tokyo, HubSpot transforms how organizations market and sell. Through its unique approach to company culture, HubSpot has also redefined how people work and live. Our commitment to autonomy, flexibility, and transparency prompted the creation of our Culture Code, which has gone viral, amassing more than 2M views. Ensuring that our customers and employees are continually growing and learning has helped make HubSpot a Best Place to Work in the eyes of Glassdoor, Fortune, Entrepreneur, Inc. The Boston Globe, and the Boston Business Journal.

If you are looking for a place where you'll tackle big problems alongside some of the most talented and dynamic people you've ever worked with, HubSpot might just be the place for you. Join us! #inboundjobs
HubSpot seeks an Account Executive to join its Nonprofit & Higher Education Team. Using a defined sales process you will be responsible for selling inbound marketing and HubSpot into organizations and schools of various sizes.
You will report to The Manager of the Nonprofit and Higher Education Program and will work closely with the Director of Sales. You will be responsible for developing a business plan for a targeted list of accounts, pursuing inbound and cold leads, building a funnel and achieving your monthly quota.
In this role, you will:
Be a part of a quickly growing team at HubSpot

Develop a pipeline of opportunities from cold and warm leads

Maintain high levels of prospecting activity and the ability to quickly establish credibility and trusted relationships with prospects

Become an expert at presenting how inbound marketing, HubSpot's software, and HubSpot's NP/Higher Ed program

Help organizations improve admissions strategies, generate new leads and increase enrollments.

Bring your thinking, strategies, and ideas to advance our company's values, unique culture, and vision for the future

Be supported by a business development rep who will help set appointments for the team and pre-qualify prospects
What you need to have to qualify:
You are smart and you get stuff done quickly and accurately.

You are goal and action oriented.

Knowledge of the NP/Higher Education space (not required but a plus).

You have 2 to 4 years of sales experience and have excelled in your role(s.)

You have experience selling to senior level executives.

You are a strategic thinker.

You have a good understanding of how technology works from a conceptual standpoint and can effectively and succinctly communicate this to an inexperienced audience.

You can take complicated stuff and make it clear, actionable and relevant to your target audience.

You can roll with the punches and adapt to a rapidly-changing environment.

You have the ability to build relationships and command credibility with internal and external stakeholders.

You have superior communications skills, excellent verbal capacity, incredible writing skills and the ability to capture an audience during a presentation.

A desire and commitment to do what it takes to be successful.

Terrific consultative selling skills.

Exceptional creativity in a sales environment

Accurate forecasting and pipeline management

Evidence of being a top producer in previous roles

A powerful work ethic

Tons of energy, passion, humor, compassion and enthusiasm

A sharp focus on your goals and a belief that your daily, weekly, and monthly activities will help you achieve them.

Experience with MS Office Suite, Google Apps, and Salesforce.com
Required Education:
B.A. or B.S. degree
Read Full Job Description